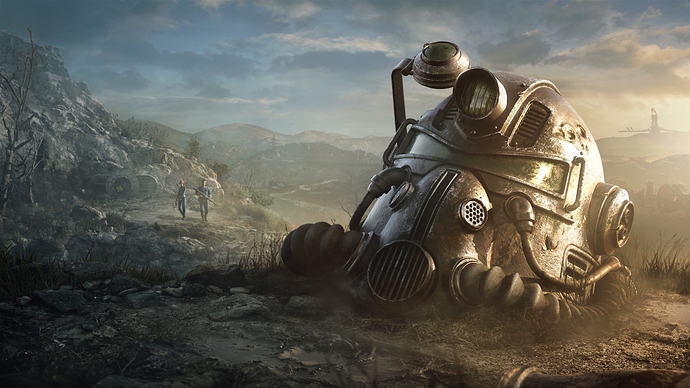 One game comes in mind for me…Fallout fucking 4…the ultimate case of blue ball for me coming off of Fallout 3 and New Vegas.
I do love the authentic 50's vibe that the game gave early on but good Lord it all goes downhill from there. I think the only fun part of the entire game is being able to operate the power suit.
I quit the game right after finding Nick Valentine and never looked back. Aside the fact that the story has no rhyme, reason, the whole conspiracy with The Institute and watching playthroughs of it later on made me so glad I didn't waste time finishing this turd.
Visually the graphics are fking disgusting…it looks like someone barfed a rainbow on a post apocalyptic wasteland…it doesn't help that the character models and animations are horrendous and those facial animations would make Mass Effect Andromeda proud (another Honorable mention btw) in fact I would even say Fallout 4 is even WORSE than ME Andromeda.
Oh and the fact that its not even an RPG and more like a shooter with light RPG elements sprinkled in. It could work, it did for ME 2 and 3 when they went more into the action/shooter spectrum and less RPG-ish compared to ME1, but the shooting, weapons and combat are so ass that it can't carry the game.
Plus Fallout has that Bethesda trope of having tons of items and most of it useless junk that forces inventory management.
Oh and base building…good Lord talk about a good idea with bad execution.
As someone who adores Fallout 3 and New Vegas it really does suck that it doesn't look like we're going to get a new proper Fallout for a while. I hear Fallout 76 is apparently pretty good now so I may give that a shot on GP but I'm not looking for any more time sinks right about now