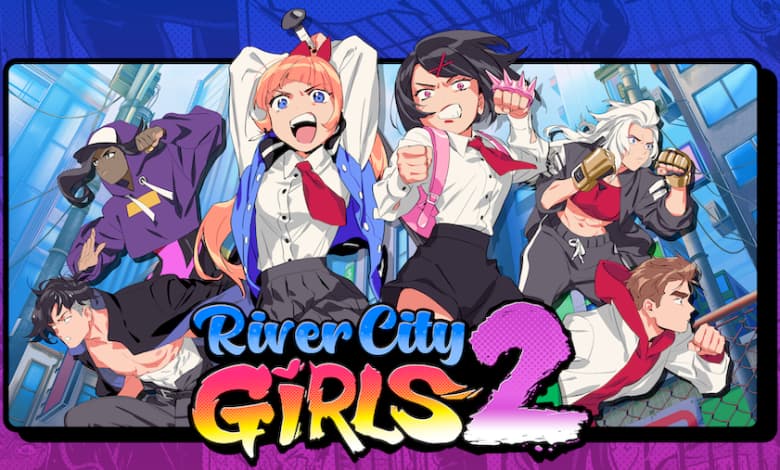 Originally published at: 'River City Girls 2' Gets 4-player Online Coop For Xbox Series Consoles, Crossplay Enabled - XboxEra

Developer Wayforward Technologies have released a new update for 'River City Girls 2', adding 4-player online cooperative play to Xbox Series versions of the game. Crossplatform play is also enabled between PC and PlayStation 5 versions of the game, allowing butt-kicking to happen with more players than ever. This patch is one of many the company has released for the game, improving performance and adjusting gameplay mechanics based on community feedback.
Check out the full blog post below or click here to go to the source. River City Girls 2 is currently available on Xbox consoles and although Xbox One versions won't get 4-player online coop, you can still play the game's local 4-player coop mode as well as the crossplay-enabled 2-player online mode.
---
River City Girls 2 Updated With 4-Player Online Mode

New mode and enhanced gameplay make this acclaimed beat-'em-up even better

There's never been a better time to hit the mean streets of River City! We are thrilled to announce that a new free update is now available for River City Girls 2, adding online play to the co-op beat-'em-up's 4-player mode on PlayStation 5, Xbox Series X|S, and PC via Steam. This is in addition to the existing up-to-4-player local co-op mode and the crossplay-enabled online 2-player mode available on all platforms, which includes Nintendo Switch, PlayStation 4, and Xbox One. To celebrate the occasion, a new trailer narrated by River City troublemaker Godai (voiced by Sean "Jacksepticeye" McLoughlin) showcasing what you can expect to encounter in the River City Girls series can be seen here!

The up-to-4-player online update for River City Girls 2 follows other recent performance and balance patches across all platforms, allowing you to enjoy gameplay that's smoother, fiercer, and even more action-packed. Following the recent updates, repeat playthroughs of New Game+ are now possible, and the animation rate has been increased to provide a 60FPS experience on PS4, PS5, Xbox, and PC, as well as upgraded performance on Switch. Based on user feedback, combos and juggles have been made more user-friendly, allowing Misako, Kyoko, and their allies to really bring the hurt to crime-lord Sabu and his yakuza army.

These new inclusions are on top of River City Girls 2's already robust combat and rewarding feature set, which includes six playable characters, an expansive world with eight distinct regions, numerous weapons, personality-packed bosses, upgradable movesets, RPG-like character growth, recruits that assist you in battle, dozens of items and accessories to buy and equip, spectacular pixel-art graphics, full voiceovers by an all-star cast, an anime-style intro, and a fabulous soundtrack by composer Megan McDuffee. As IGN puts it, "With deep combat and a great city like this, kicking Yakuza teeth out will never get old."

For even more bone-busting action, new digital bundles containing all three River City Girls titles have begun rolling out on digital storefronts. Players will now be able to experience the entire saga — consisting of River City Girls 1, River City Girls 2, and River City Girls Zero — in one convenient, skull-cracking package at a discounted price of $74.99.

River City Girls 2 launched digitally in December 2022 and is currently available on Nintendo Switch, PlayStation 4, PlayStation 5, Xbox One, Xbox Series X|S, and PC via Steam. For more information on the River City Girls series, please check out the rest of wayforward.com and follow @wayforward on Twitter and Facebook.

RCG2 4-player coop patch post