Originally published at: Review | Redragon Kitava Mechanical Keyboard - XboxEra

Redragon is a brand of gamine peripheral and Kitava is their newly released model keyboard.  The Kitava keyboard is a compact wired mechanical keyboard with 94 keys, programmable macro editing, a number pad, and RGB backlighting.  The wire is USB-C and removable.  The keys are also removable and included is a tool and 4 replacement switches.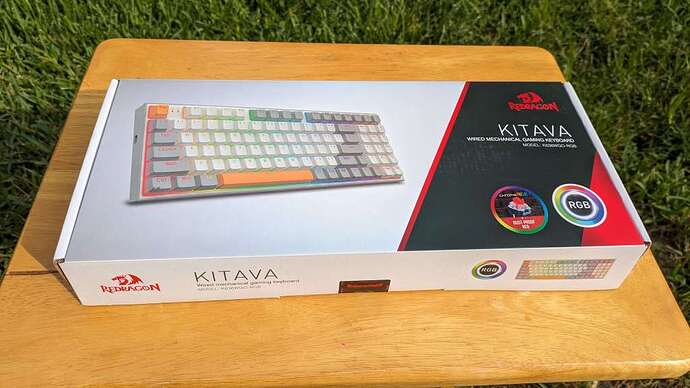 Specs:
94-Key Layout
20 Preset RGB Effects
Customizable key, light, and macro buttons
Uses Red Switches
5 present "Gaming Modes" for RBG Lights
In the Box:
1 x Keycap Puller
1 x Type-C Cable
4 x Extra Outemu Switch
1 x User Manual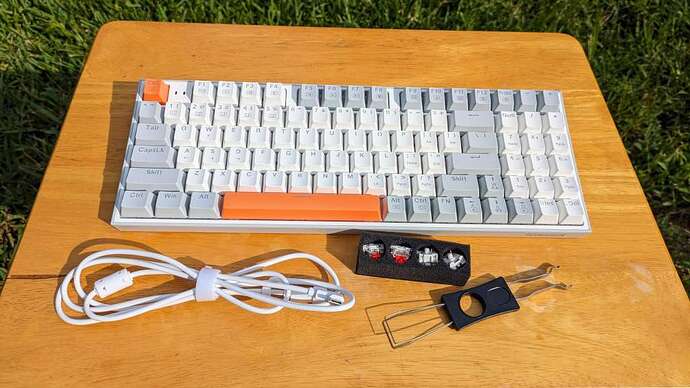 The Kitava keyboard feels great to type with, if you love the clicking of a mechanical keyboard, this will scratch that itch.  Response time is great, even your lightest touch will register.  Personally, I love the RGB light effects; you are able to use 5 programmed gaming modes by pressing FN1-5 (modes are LOL, FPS, CF, COD, QQ RACE).  You can also click through 20 preset effects, dim and brighten, and personalize with 16.8 million colors to match your setup. 
Although the keyboard works perfectly for gaming, using the keyboard for extensive typing and work-related use, you might become frustrated as I was.  I used the keyboard at work and I was not able to make it through the day.  As someone who extensively types at work, the loss of easy access to End, Home, the number pad Enter key, and Delete was a work-related deal-breaker for me.  You can use the keys with FN, but this is not conducive to ease of access.  You are able to access single-touch Home and End on the number pad, but in exchange, you have to turn off the number pad. 
Some may prefer the smaller-sized keyboard, I have some co-workers who do, and if you are already used to a reduced-size keyboard, I would highly recommend the Kitava model.  If you'd like to have more options than black, the Kitava keyboard comes in 3 color schemes: white, grey, and black so you are sure to find a color you like.  Being someone who loves as much color as I can get, having a wider range of colors would be a great option. 
Overall, the keyboard is a compact and well-designed option for those looking for a new or replacement keyboard.  Although ease of access is limited, if you can adapt or are already used to a reduced-size keyboard, I highly recommend the Kitava K636WGO keyboard. 
Use code: 10K636WGO to get 10% off at the link below.
Amazon.com: Redragon Mechanical Gaming Keyboard, Wired Mechanical Keyboard with RGB Backlit, 94 Keys, Programmable Macro Editing, Numeric Pad, Compact Keyboard Mechanical for Pc Mac Ipad, K636WGO,White : Video Games