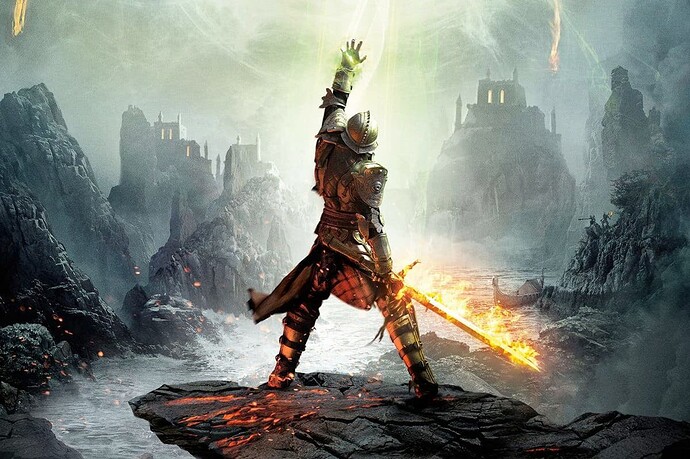 Man, I love the characters! I've run through DA:I at least twice, but always as an OCD (colloquial meaning, not clinical meaning) goody-goody, and always as a human mage.
This time, I'm playing as a dwarf female rogue archer/artificer.
A few things have struck me:
Man, they were really trying to accomplish a lot of things in this game! Most succeeded, but I do wish combat was more elegant. It's better than Skyrim or an Xbox 360 gen game, but it's still firmly inspired by that gen. I kinda feel they could have left some things out and the game wouldn't have been worse for it.

The Xbox version of this game suffers. Prior to this, I'd played on PS4. I truly wish EA would have enhanced this game. The world is so vibrant and colorful! I'm playing it on a Samsung S95B, and the graphical fidelity feels like "enhanced 360 gen." That said, boy am I excited for Dragon Age 4!

Voice acting. It's great! Varrick and Cassandra are amazing, and the (subtle spoiler) book geek/story geek aspect of Cass made me smile (I'm an author).
Feel free to chime in with your thoughts about the game if you'd like!