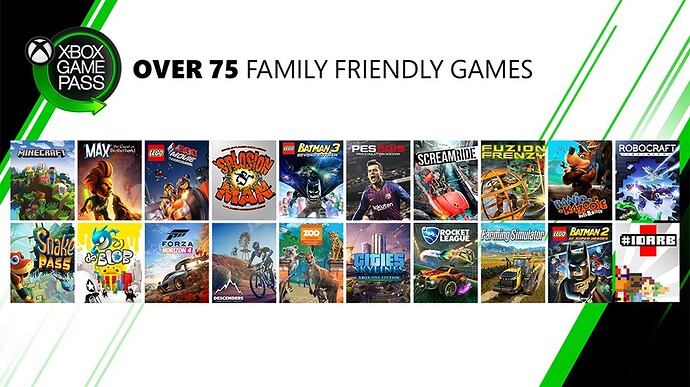 Hi All,
I was wondering if you could help recommend some family centric local co-op / party games for Xbox please?
Here are some of the games we currently play:
BattleCrashers
Battletoads
Cake Bash
Carnival Games
Cuphead
Castle Crashers
De Blob 2
Drawful 2
Goat Simulator
Human Fall Flat
It Takes Two
Jackbox 1-8
Journey to the Savage Planet
Kalimba
KeyWe
LEGO Games
Lovers in a Dangerous Spacetime
Marooners
Mickey Storm
Minecraft / Minecraft Dungeons
Monopoly
Moving Out
Overcooked
Peggle 2
Pikuniku
Portal Knights
Rayman Legends
Riverbond
Runbow
Scribblenauts
Sonic Mania
Speedrunners
Spelunky 2
Stardew Valley
Steep
Super Monkey Ball
Team Sonic Racing
Terraria
TrackMania
Treadnauts
Tricky Towers
Trine
UNO
Unravel Two
Unspottable
Untitled Goose Game
Ultimate Chicken Horse
We have more on Nintendo but prefer playing on Xbox.
Any recommendations would be greatly appreciated please

- I'm getting v. bored of playing the same ones

.
Thanks