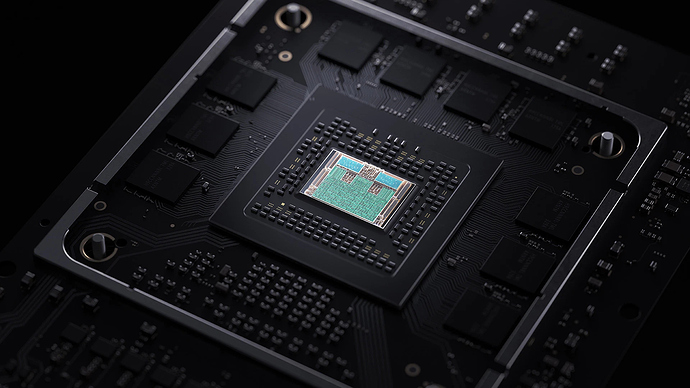 The CPU of the two consoles uses the same processor (slightly faster on Xbox Series X), the GPU of the Xbox also seems more powerful, as it is 16% faster than the PS5 GPU, with a bandwidth that is 25% faster. The transfer speed from the SSD is twice as fast on PS5.

The shader cores of the Xbox are also more suitable to machine learning, which could be an advantage if Microsoft succeeds in implementing an equivalent to Nvidia's DLSS (an advanced neural network solution for AI).
This is something I mentioned on the other thread, where is looks like the DirectML support has been added to the shaders and not as I thought, the CPU:
With over 12 teraflops of FP32 compute, RDNA 2 also allows for double that with FP16 (yes, rapid-packed math is back). However, machine learning workloads often use much lower precision than that, so the RDNA 2 shaders were adapted still further.

"We knew that many inference algorithms need only 8-bit and 4-bit integer positions for weights and the math operations involving those weights comprise the bulk of the performance overhead for those algorithms," says Andrew Goossen. "So we added special hardware support for this specific scenario. The result is that Series X offers 49 TOPS for 8-bit integer operations and 97 TOPS for 4-bit integer operations. Note that the weights are integers, so those are TOPS and not TFLOPs. The net result is that Series X offers unparalleled intelligence for machine learning."
Interesting times ahead, especially if MS get their own (or AMD's) version of DLSS working, especially on Series S. It makes sense for MS to add that support to Series X hardware since that could also be used in Azure Server Blades, not just for streaming xCloud content, but also for performing ML tasks in Azure workloads.
This was part of MS's plan, to increase the returns from the investment made into creating the Series X hardware. That hardware was designed with input from the Azure team.