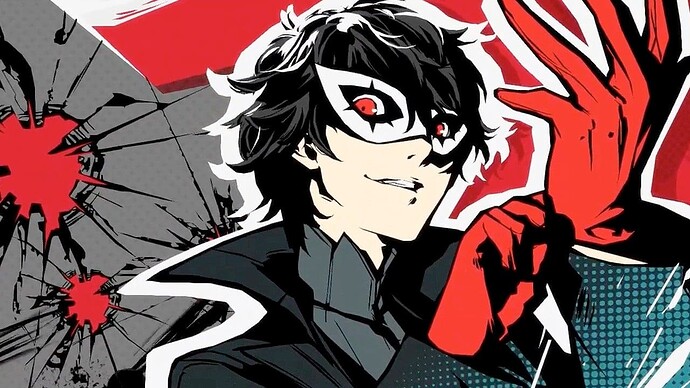 Persona 5 Royal is going to come to Xbox and PC later this year. I am extremely excited to be able to replay one of my favorite games of all time on a new system, but I am also really excited about so many new players getting to experience how incredible it is for the first time themselves.
So keeping that in mind - that there will be many who will be playing at the very least Persona 5 Royal for the first time on Xbox/PC (if not playing Persona 5 in any form for the first time), I wanted to share a quick, spoiler free PSA.
PERSONA 5 ROYAL LOCKS AWAY A SIGNIFICANT CHUNK OF CONTENT (WHICH INCLUDES THE TRUE ENDING) BEHIND REQUIREMENTS THAT MAY NOT BE IMMEDIATELY CLEAR TO NEW PLAYERS. YOU CAN SPEND 70-80 HOURS ON THE GAME AND ONLY THEN REALIZE YOU ARE LOCKED OUT FROM ACCESSING THIS CONTENT.
This significant chunk of content includes the entire Royal path (which is about 30 hours of gameplay), and is arguably the best content in the game, if not the entire series.
There are specific requirements to make sure you get this content. They're extremely simple, and below, I will explain in general, spoiler-free terms how you can make sure you're meeting all the requirements:
Some notes - these suggestions are going to be in extremely general terms that, if you are a new player to the series and have very little familiarity with it, may not make any sense to you now, until you play the game. Even when you play the game, however, what is listed below is general, and spoils no character or story moments:
Make sure to reach Counselor Arcana Level 9 before November 15
Make sure to reach Faith Arcana Level 5 before November 15
Make sure to reach Justice Arcana Level 8 before November 24
At certain critical junctures in the story, you will have the chance to strike out on your own, or continue to stick with your friends. Always choose to stick with your friends.
That's really it. Honestly, the requirements are things that most players will naturally and organically end up doing themselves anyway; however, since they're never explicitly communicated, it also means that at least some players do find themselves locked out far too late, with the only option being either to complete the play through and not get the best ending, or to restart a game they have spent 70-90 hours in already. So this is me spreading the word to save you from that fate.
Anyway, when the game is out and you play it, I hope you love it. Remember to take your time!