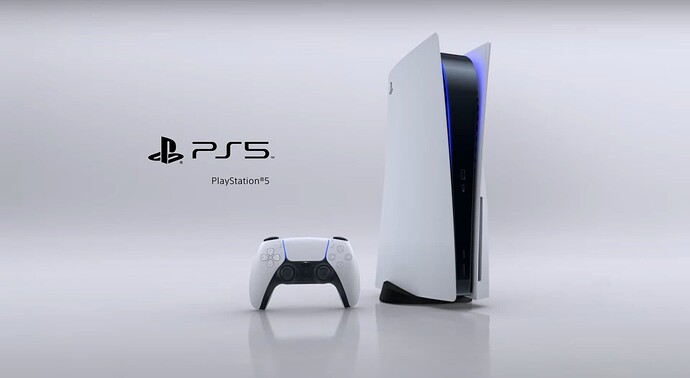 PlayStation 5 has had a very interesting year indeed. Strong out of the gate, the PS5 was arguably THE showcase of what next-gen could be in the first few months, as its strong launch lineup and better-defined tools gave it a leg up on the Series X. However, much like for Microsoft, not everything went according to plan for Sony, and 4 major titles sold as 2021 releases (three of them first party) slipped into 2022. With a nearly empty latter half of the year, Xbox has been able to wrestle back some mindshare. However, over the last year, Sony has been far from silent. We have gotten:
The announcements of the (timed) exclusive KOTOR remake, Wolverine and Spider-Man 2.
Record sales for the PS5 (they sell as many as they make).
5 acquisitions into the PlayStation Studios family.
The releases of Spider-Man: Miles Morales, Demon's Souls, Astro's Playroom, Deathloop, Kena: Bridge of Spirits, MLB The Show, Returnal, Ratchet and Clank: Rift Apart, Oddworld Soulstorm and Godfall.
Free next-gen updates to The Last of Us: Part II, God of War, Days Gone, Horizon: Zero Dawn and Ghost of Tsushima.
Two "Director's Cuts" of Ghost of Tsushima and Death Stranding.
The launch of two new DualSense colors.
The announcement that the "believe in generations" bit isn't quite what they meant: God of War Ragnarok and GT7 are crossgen.
Two generally accepted GOTY titles in Ratchet and Returnal as well as a one-year timed exclusivity on Xbox Game Studio's Bethesda Softwork's Arkane Lyon's Deathloop (Still a weird situation, eh?)
First gameplay footage for Horizon Forbidden West and God of War: Ragnarok.
Rumoured moneyhats of Metal Gear, Silent Hill and Bioshock.
6 Free Months of Apple TV+ (Don't sleep on it. Awesome deal)
Several State of Play showcases, no E3.
The announcement 25 games are in development, half of them New IP.
Partnerships formed with Haven, Firewalk and Deviation.
A billion debates.
A good bit more I'm forgetting.
So… one year in, how is everybody feeling? For me… it's complicated. Early on in the gen, I was spending most of my time on the PS5, reintegrating myself into the ecosystem and trying out the PS4 games I missed. I had a real great time with it, and the PS+ collection was a godsend. The system also truly feels next-gen, with some really cool controller features, but it also chases next-gen to the detriment of their platform at times. The UI is a fucking mess. The games overall have been good, with the launch ones great. However, the delay of four of the games I bought the system for into next year stung, especially as PS5 is not my primary console. It also speaks to a larger issue I've had with Sony this past year which is a lack of transparency. "Believe in generations, Organic Growth, 2021 release" all of these look snappy and win PR days, but turn out to be stretched truths.
I did contemplate selling the PS5 after God of War, but the Kotor Remake has me in it for the long haul. Ultimately, I think the PS5 has had a solid if frontloaded year. In some regards the opposite of the Series X. I'm wavering right now between a 6 and a 7, but I suppose I'll give it a conditional 7. I think the year ahead for the platform looks incredibly exciting, I just wish Sony was more transparent in their proceedings.
How do you feel?
How do you feel about the PS5's first year?