That's freaking hilarious.
My wife just showed me this and I came here to see if it was up yet. What a hilarious troll. To think they went through all that effort. They would have had to be ready to reveal it then as well in case it was noticed.
What the…During all this time?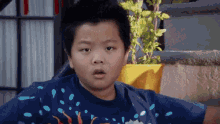 I just love how it seems that Team Xbox is actually executing a well thought out plan. None of this is seat-of-your-pants scrambling. Can't wait to see what comes next from them.
Bastardo! We've been tricked. I saw it and immediately thought it was the secret switch to his lower dungeon where he keeps his pet Alpaca!
He's done it now. Every pixel of every frame for every future Phil Spencer video will be analysed, speculated and debated by some gamers
Look, right there, that's new Series S Plus console!
Nah mate, that's just a sandwich!

That's my daughter you moron!