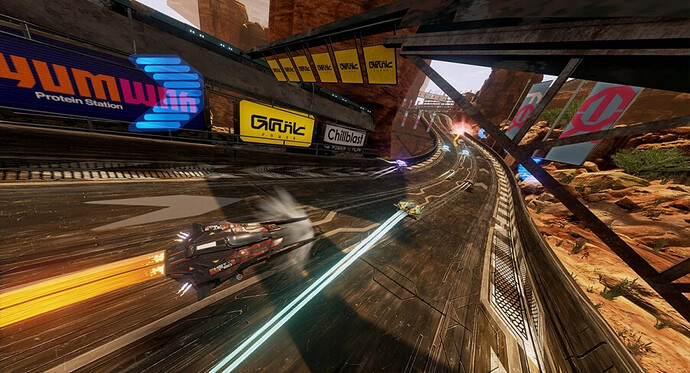 The developer R8 Games is made up of veterans of the Wipeout series with founder Andrew Walker part of the team that were awarded a BAFTA for best design on Wipeout 3 in 1999.
The Designers Republic the graphic design studio that designed visual assets and marketing for the first three Wipeout games, has also contributed to the game.
CoLD SToRAGE also returns in a playlist of 80+ songs with an extensive licensed library from named artists.