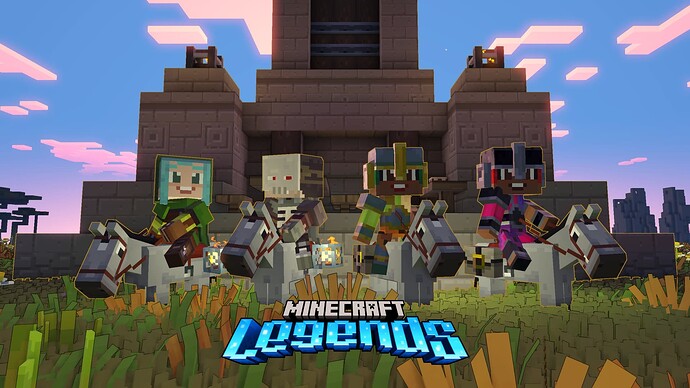 Originally published at: Over 3 million people have played Minecraft Legends within the first two weeks - XboxEra

What you need to know
Minecraft Legends launched on April 18th on multiple platforms and Game Pass
It's a hybrid third-person action strategy game
The first update with a bunch of bug fixes is coming to players right now
The XboxEra review can be found here
Today Mojang Studios revealed over 3 million players have played Minecraft Legends since the game launched on April 18th. Minecraft Legends is a unique game from Mojang Studios and Blackbird Interactive. In Legends a couple of genres have been mixed together to create this hybrid action strategy game.
Mojang Studios also released a press release highlighting these numbers and the upcoming patch. Their press release states:
"It's been less than two weeks since Minecraft Legends launched, and we're thrilled that our community is finally getting to play it – over 3 million players have already experienced the legend for themselves. Thanks to our community, we've also received a lot of great feedback". We're beginning to address it in the first game update, which is starting to make its way to all supported platforms right now!
One the biggest changes in this first update is the ability to choose to play on the same team as your friends. Besides this, they've also improved the waiting time when matchmaking. Nintendo Switch users will see improvements in input delay and an overall smoother experience. While players who play the game in Japanese, Arabic or Hebrew can expect improvements in localization.