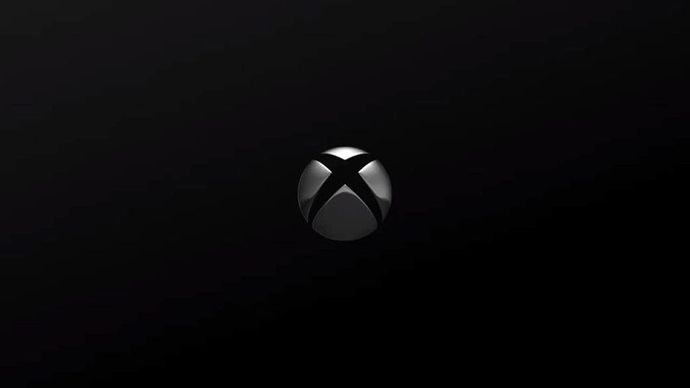 Disclaimer: Please note that what you are about to read are my personal conclusions, they are not meant to be used as arguments outside of the ideas here placed.
Note: I wrote it on mobile so typos and errors might be here and there, be aware.
I'm one of the highest gamers in my country (although not a well-known on social media) I even managed to achieve the Hall of Fame status for Game Pass, so Please note that all what I'm about to say is with absolute respect to the platform and all of us who enjoy spending time with it.
This tale began on the early years of Xbox 360, my first console was the Arcade Edition bundled with Lego Indiana Jones and Kung Fu Panda, afterwards I carved games rented on Blockbuster / GameRush for some time, buying those who I was able to afford to. One of my proudest moments was getting the collector edition of Mass Effect 2.
Moving the time, a bit forward I was lucky enough to be considered as a Beta Tester for what was known as Project Natal sometime later, that is right, the Kinect itself. Being able to play Kinect Adventures using my body was a mind blow on that moment.
Sadly, we know how that story ended anyways.
Going into the Xbox One era I was unable to afford an Xbox One Day One edition but it was okay I still had plenty of games in my 360 (and still have) to let the time pass by. Eventually I managed to grab the FIFA 15 bundle and a bit later a Kinect 2 from a second hand.
Those were the 3 moments I saw a clear jump between Xbox philosophy of what the gaming experience meant for them to us the customers. In all those years I thrived as an avid Achievement Hunter and knowing more games would be at my disposal was a no brainer.
But then Xbox One S comes into the equation. An overhaul of the existing model, with the only purpose to fix the errors of the initial unit, while adding a few goodies on top (HDR / 4K playback) at that moment I almost insta-buy the console and roughly used it for what was marked to do there were no game changing experiences as you would expect but still I was happy to see an improved Xbox One on the wild, still supporting the Old Kinect with the optional adapter, which I bought of course.
Then Xbox One X gets the spotlight a soft-next gen console arrived the market it learn of what was missing from the previous two iterations of the Xbox One Consoles and still being true of all the devices is one big family they also leave a limitation of what the console could achieve otherwise, again I was not able to place a Project Scorpio in my shopping cart, but I managed to get one of the early units anyways.
Watching some of my favorite games loading faster as they did on the original Xbox, or with 4K assets, increased details etc., it made clear that my previous two consoles would go back to their cardboard boxes to never see the light again.
Again, I was impressed on what the console was capable to do, and what did not.
Brining back older games with improved performance via Backwards Compatibility in ways never seen before, also made me turn down my Xbox 360 controller at some point.
But that was it, a console with more raw power to process the games my Xbox One could run too if I were not interested on 4K or waiting 40 seconds more on a loading screen.
So why Xbox Series X feels the same way for me?
Is it Backwards Compatible with Xbox One games or is just an Xbox One X V2.0 per se?
Starting with the idea that all the family was integrated into a common UI/UX that gave me a hint that in some point claiming backwards compatibility with Xbox One is not really the case, is running the same games with more raw power, barely as upgrading a CPU/GPU in your PC would allow you to go from High to Ultra settings without changing your OS. Your mouse and keyboard will work fine as well your old and brand-new Xbox (One) controller.
Being able to code new games in a new universal SDK (Game OS I think is called?) also gave me that impression, we can create an Xbox One game and target to the devices we want it to be able to use it)
Xbox One all devices (via Backwards compatibility) Or just Xbox S|X devices (via SKU restriction) Plus, all the PC, cloud, HoloLens, etc.
So that's the new feature that the Xbox Series X brings to me, at some point we can left behind Xbox One devices, but the games will still be "understandable" by those machines, a "Your computer is just too old to handle this game as intended please consider upgrading".
Quick Resume, XVA are next big thing this gen will be about?
No, those are hardware upgrades of course, but they will not hold the weight of the Next gen tag.
Quick resume is a nice feature that can be improved but is kind of similar to something Windows 10 does currently when you log in on your desktop and see how he opens automatically some of the apps or websites you were browsing previously, is helpful but not something I would just pay $500 for.
XVA needs to grow up and show what can deliver beside the promises of being awesome. I hope it wows me in years to come but I will not place a bet on it.
I know that the new console will provide games in 120 FPS and 8K and RT and so much, but that's because the box was upgraded the same way the XOX was upgraded to run 4K, HDR, 60FPS. So, do not take me wrong downplaying that fact.
So, what is going to be the Xbox Next-gen moment I will be excited to see?
xCloud + Game Pass going omnipresent.
Getting the chance to play my games anywhere anytime is that feeling again that Xbox is changing how we experience our gaming hobby.
I am still waiting my Hall of Fame prize kit, so I have not experienced the Series X by firsthand.
And I also hope to be able to carry my 2,000+ games anywhere I go in my pocket without having a console working as a server 24/7 in my home.
Anyways, With love to my hobby.
-ReForce