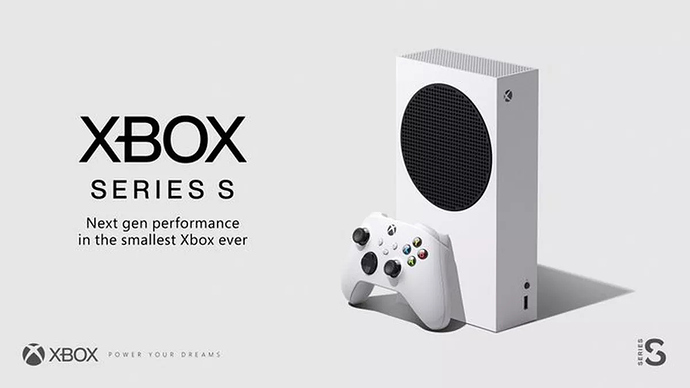 Much of the analysis surrounding consoles seen around the internet puts the US up in the center – which obviously makes sense. While the $299 Series S reveal was a pleasant surprise to everyone, it is even a bigger deal in the other parts of the world. And most people probably don't realize that.
Microsoft biggest market today is the US, the country where the gap to Sony is smaller. PlayStation has the dominant lead all around the world, including Europe and South America. But Microsoft has been quietly working its way around that.
Let's use Game Pass as an example – and let's go back to why the consoles analysis centering the US doesn't give us the full picture.
Game Pass is an amazing deal and everyone knows that. Many people may argue that PS Now is up there in quality - but those people don't see the full picture here. Game Pass is available in 41 countries. That includes the likes of Brazil and India, both of which sums a total of 1,5 billion people.
PS Now, on the other hand, is only available in 18 countries. It is not available in a single South American or African country, and Japan is the only Asian country supported - much probably due to being Sony's home.
Country
Population
(million)
PS Now
Game Pass
Argentina
44.49
No
Yes
Australia
24.99
No
Yes
Austria
8.86
Yes
Yes
Belgium
11.46
Yes
Yes
Brazil
209.50
No
Yes
Canada
37.59
Yes
Yes
Chile
18.73
No
Yes
Colombia
49.65
No
Yes
Czech Republic
10.69
No
Yes
Denmark
5.81
Yes
Yes
Finland
5.52
Yes
Yes
France
66.99
Yes
Yes
Germany
83.02
Yes
Yes
Greece
10.72
No
Yes
Hong Kong
7.45
No
Yes
Hungary
9.77
No
Yes
India
1353
No
Yes
Ireland
4.90
Yes
Yes
Israel
8.88
No
Yes
Italy
60.36
Yes
Yes
Japan
126.50
Yes
Yes
Luxembourg
0.61
Yes
No
Mexico
126.20
No
Yes
Netherlands
17.28
Yes
Yes
New Zealand
4.89
No
Yes
Norway
5.43
Yes
Yes
Poland
37.97
No
Yes
Portugal
10.28
Yes
Yes
Russia
144.50
No
Yes
Saudi Arabia
33.70
No
Yes
Singapore
5.64
No
Yes
Slovakia
5.46
No
Yes
South Africa
57.78
No
Yes
South Korea
51.64
No
Yes
Spain
46.94
Yes
Yes
Sweden
10.23
Yes
Yes
Switzerland
8.57
Yes
Yes
Taiwan
23.78
No
Yes
Turkey
82.00
No
Yes
United Arab Emirates
9.63
No
Yes
United Kingdom
66.65
Yes
Yes
United States
328.20
Yes
Yes
Total:
905.20
3235.65
Summarizing, PS Now is available in 18 countries to around 905 million people, while Game Pass is available in 41 countries to a total of 3.235 billion people - that's around 41% of the global population.
PS Now can not be seen as a worthy competitor to Microsoft when it only reaches 28% of the people that Game Pass reaches.
Now let's talk about price.
The price discussion has always been centered around US dollars. Will it cost $599? $499? Can X company cut the price by 100 dollars?
Now we know the Series X will cost 500 dollars, and the PS5 will probably be around that price. That's an excellent price for the US considering what's in the box. But what about the other 40 countries in which Xbox is available?
Each country has its currency. In my country, Brazil, we use the Real (R$). Ten years ago, US$1 was worth around R$ 1.80. Today, a dollar is worth R$ 5.36. So the Series X price would translate to around R$ 2,674. But then we have to add all the import fees, which sums up to around 70% of the price. We are looking at a R$ 4,546 price for the Series X - which equals to 4,45 monthly minimum wage.
Basically a Brazilian person on minimum wage would have to work for almost 5 months to afford a Series X - without buying anything else!
But then Microsoft comes and announce the Series S – a next-gen console that does everything the Series X does, but at 1440p. And that console costs $299! That's less than R$ 3,000 after adding every fee in Brazil!
If All Access finally comes to Brazil – and there are reports that the program is expanding to other countries --, we are looking at a R$ 121 monthly payment for a next-gen console! At launch! In the middle of a pandemic!
So yeah, I can't put into words how happy yesterday's news made me. I was going to buy a Series X anyway - but I am in the minority of those who would be able to afford it in my country, and it would still hurt me paying that much. But with the Series S it is a completely different picture.
As I said, everyone knows that the Series S has a great price. But not everyone realizes how great of a price it really is, and how it will impact the countries outside the US.