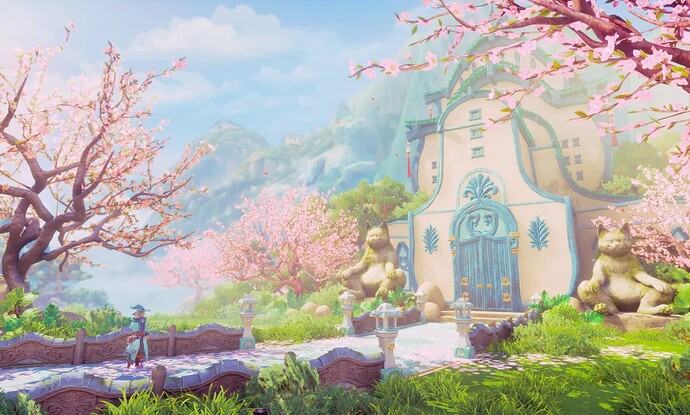 Originally published at: Online/Couch Coop 'Trine 5: A Clockwork Conspiracy' Comes to Xbox Consoles August 31 - XboxEra

Developer Frozenbyte and publisher THQ Nordic will be dropping their next entry in the 2.5D 4-player cooperative series Trine, 'Trine 5: A Clockwork Conspiracy', on Xbox consoles on the 31st of August. The game will take Amadeus the Wizard, Zoya the Thief, and Pontius the Knight on their most action-packed journey yet—With their reputations tarnished, loved ones in danger, and their own magical powers at stake, the Heroes of Trine must reunite to push back a fearsome Clockwork army and bring peace and justice to the land.
Traverse breathtaking 2.5D landscapes in Trine's deepest and visually richest chapter to date, with an all new cast of characters – some friends, some foes, but all unforgettable. Whether you play solo or local/online coop, the upgraded puzzle difficulty system keeps things fresh, adapting the challenge to the number of players.
Have a gander at the full trailer, gallery, and press beat below for Trine 5. You can pre-order the game on the Xbox Store by clicking right over here.
---
TRINE 5: A Clockwork Conspiracy

What's the ultimate joy of the gamer's life? Gathering on the couch with a group of friends to embark on a hilarious co-op gaming session, right? Get ready to experience this thrill with the upcoming puzzle platformer, Trine 5: A Clockwork Conspiracy. You can team up with up to three friends – or even delivery drivers if you fancy – in this adventure. Of course, you can play all alone and switch between the different heroes: Assume the roles of Amadeus the Wizard, Zoya the Thief, and Pontius the Knight, each equipped with distinct skill sets.

Together, conquer all the challenges, solve riddles, and vanquish every foe! Trine 5: A Clockwork Conspiracy has started its pre-order today. If you grab the game before its launch on August 31st, you can save 20% compared to the SRT of $ 29.99 / € 29.99 / £ 24.99.Pre-Order Trine 5: A Clockwork Conspiracy now:

Steam: http://thqn.net/t5cc-steam

Epic Games Store: https://thqn.net/t5cc-egs

Gog.com: https://thqn.net/t5cc-gog

Xbox Pre-Order: https://www.microsoft.com/store/productid/9p9906tv3z64

PlayStation Pre-Order: https://store.playstation.com/concept/10007533