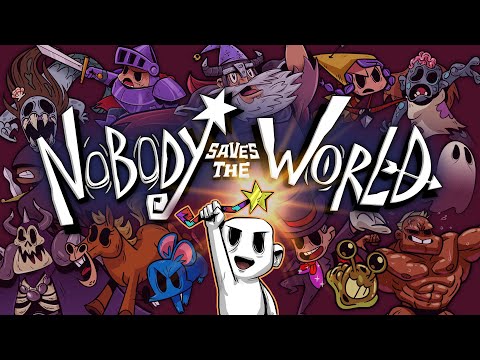 Originally published at: https://xboxera.com/2022/01/05/nobody-saves-the-world-a-top-down-action-rpg-by-the-creators-of-guacamelee-is-launching-on-xbox-game-pass-january-18th/

Drinkbox, the studio behind Guacamelee! has revealed that their next game Nobody Saves the World is coming to Xbox Game Pass on January 18th. In a new trailer the release date was revealed.
Nobody Saves the World is an action RPG where you play as Nobody, who sets out to save the world. The game includes an online c-op mode, so you can bring a friend with you on your adventures. The world of Nobody Saves the World includes plenty of procedurally generated dungeons, in true isometric action RPG fashion.
Nobody Saves the World will launch January 18th on Xbox and PC. And will be available on Xbox Game Pass at the day of release.