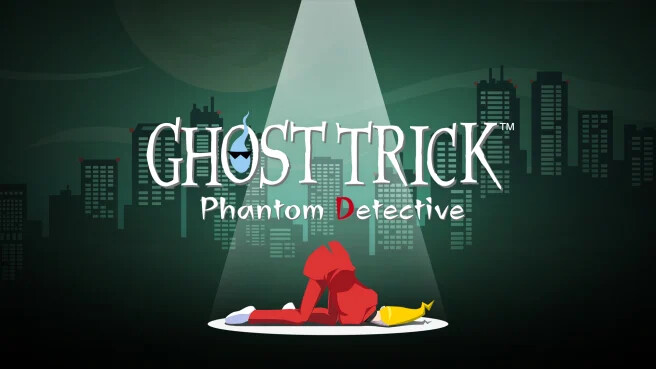 Originally published at: Mystery Adventure 'Ghost Trick: Phanton Detective' Sleuths its Way to Xbox Consoles June 30, Demo Available - XboxEra

Developer and publisher CAPCOM will release a remaster of its Nintendo DS hit 'Ghost Trick: Phantom Detective' on Xbox consoles on the 29th of June and announced a demo at its publisher show last Monday. A mystery adventure awaits players in Ghost Trick (written by Shu Takumi of Ace Attorney fame) where they must discover what happened to them on a night where they've not only found their own body but are witnessing a young lady being held up by a rather unscrupulous gentleman. With the uncanny power to manipulate objects, players will change the fates of the people around them to discover who killed them and why.
Have a gander at the trailer, screenshots, and Capcom beat below. You can grab Ghost Trick on the Xbox Store right over here and the demo can be found here.
---
It's been thirteen years since the original release of Ghost Trick: Phantom Detective and legendary producer Shu Takumi wants to prepare players for the rebirth of the spirited classic! Takumi invites detectives around the world to begin investigating the thrilling mystery of Ghost Trick: Phantom Detective with a demo now available on PlayStation®4, Xbox One, Nintendo Switch™, and PC via Steam.
 
The Capcom Showcase provided a sneak peek into the spirit realm with a tutorial on how to use the powers of the dead. Possess and trick items to help Sissel – our hero and main character – change the fates of the living and get one step closer to solving the mystery of his own death.
 
Prepare to possess Ghost Trick: Phantom Detective by pre-ordering now to receive additional bonus content, including four side banner images and two background music tracks! Pre-orders are now available on Xbox One, Nintendo Switch, and Steam. Bonus content will be available to PlayStation 4 users if purchased before July 31, 2023. The mysterious adventure launches on June 30, 2023!

Ghost Trick CAPCOM Beat