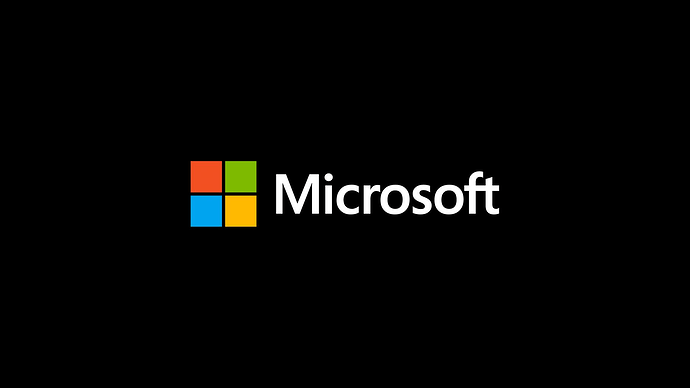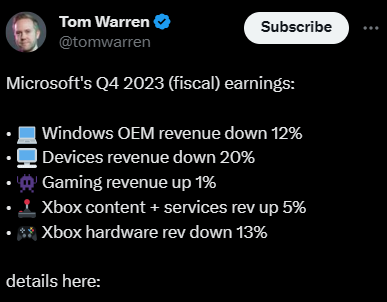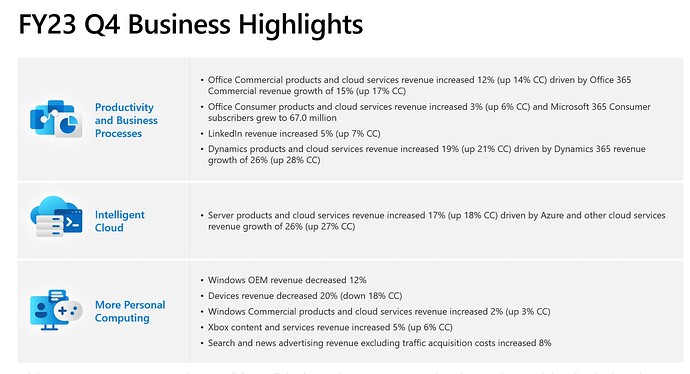 Microsoft just posted the fourth and final quarter of its 2023 fiscal financial results. The software maker made $56.2 billion in revenue and a net income of $20.1 billion during Q4. Revenue is up 8 percent, and net income has increased by 20 percent. As expected, Windows and devices revenue has been hit hard again this quarter, but Xbox has rebounded somewhat — at least on the content side. Microsoft's cloud, office, and server businesses continue to make up for a weaker PC market.

Microsoft's entire fiscal 2023 hasn't been great for its Windows and devices revenue compared to fiscal 2022. Windows OEM revenue, the price that PC manufacturers pay Microsoft to put Windows on laptops and PCs, has dropped significantly for the entire fiscal year, or four quarters in a row. In Q4, that means Windows OEM revenue fell by 12 percent, which Microsoft says was "primarily driven by the PC market."

Research firm IDC blames "macroeconomic headwinds, weak demand from both the consumer and commercial sectors, and a shift in IT budgets" for six consecutive quarters of contraction in the PC market. Lower shipments of laptops and PCs have also hit Microsoft's devices revenues again. Devices at Microsoft includes HoloLens, PC accessories, and Surface devices. Overall devices revenue has dropped by 20 percent in Q4.

Microsoft also makes Xbox devices, which are separated from its other hardware. Xbox hardware revenue has dropped 13 percent in Q4, so it's likely that Microsoft continues to suffer with hardware supplies and softer demand for its Xbox Series S / X consoles.

Xbox content and services revenue, which includes Xbox Game Pass, is up five percent, though. Overall gaming revenue is also up just one percent. This suggests that Xbox Game Pass has grown year over year, despite Microsoft still not providing updated subscriber numbers.