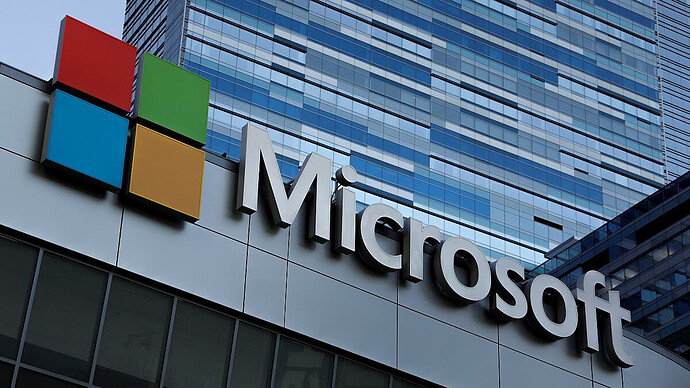 Xbox has never been a strong brand in Japan and Microsoft has never really tried. Phil Spencer's new aggressive Xbox strategy has done a lot to turn the brand's fortunes around the world except Japan. It's time to change that.
These days, Sony is faltering in Japan. A Japanese analyst summarized the situation there as follows:
The PS4 launched in 2013, but Japan's release came afterward.
After fall 2018, Sony implemented its own regulations on depictions in games, which has censored content aimed at Japanese users
The PS5 reveal video had no Japanese narration, while there were issues with the font used for the subtitles as well as their Japanese translations
The confirm button was changed from O to X in order to set a global standard
Due to manufacturing issues, the initial launch allocation for PS5 in Japan was barely above that of the PS3, preventing the system from reaching early adopters
It's not mentioned in that article but the PS4 is also being phased out in Japan with only one model being sold there with low stock. Long time customers in Japan are not happy.
This is a golden opportunity for Microsoft and could not have come at a better time. The ball is in Microsoft's court now. This is from an article posted in November.
Microsoft is betting its Xbox Series S, the smallest Xbox ever, will help turn the tide. Previous consoles were criticized as being too large for Japanese living rooms, Ace's Yasuda said.

The U.S. company has been stepping up discussions with Japan-based game developers about releasing titles on the Xbox, said Sarah Bond, who oversees relations with game creators across the Microsoft gaming ecosystem.

Koei Tecmo Games Co. is one of those firms. Hisashi Koinuma, president of the Japanese publisher, said he's willing to consider releasing more games for the Xbox if the U.S. company shows continued interest in Japan.
It seems that Microsoft isn't resting on their laurels, however.
On top of that, there's evidence Microsoft is seeking to make acquisitions in the country, though it hasn't yet landed a deal with a big name there. Several Japan-based game developers, from small to big, said it had approached them about buying their businesses. They asked not to be identified as the talks were private, and declined to give details on how the discussions went.

When asked about potential purchases of Japanese companies, Jeremy Hinton, head of Xbox operations in Asia, said Microsoft is always open to discussions with creators that are a good fit. He said acquisitions are a possibility but there are no announcements to share at this time.

"Japan has long been an isolated part of the Xbox world, but it appears Microsoft is changing that landscape," Katsuhiko Hayashi, representative of Famitsu Group, said of Microsoft's efforts to target the country.
With confirmation that Microsoft is seeking acquisitions in Japan, you might think that might be enough to change things. I think they need to do more than that and have a comprehensive long-term Japan strategy. What do I mean by that? Let's shift gears and look at Unreal Engine.
During the Xbox 360 gen, Unreal Engine 3 was the most popular engine in the west. It was used in everything from Bioshock, Mass Effect and Borderlands to the Arkham Series and Mortal Kombat. It was seldom by Japanese developers though. At the time, the market penetration for Unreal Engine in Japan was at a similar place to where Xbox is today. Epic Games opened an office in Tokyo in 2009 and by 2015 became the market leader being used in everything from Street Fighter V and Tekken 7 to Kingdom Hearts 3 and Final Fantasy 7. From what I understand the main reason for this is having great documentation and a dedicated Japanese engine support team for studios to call. Success didn't happen overnight in 2009 but after years of hard work and investment. This is the result of a comprehensive long-term strategy.
Microsoft needs a strong division in Japan to apply a Japanese centered approach. Here are a few things Xbox Japan can do to improve Xbox in Japan:
Build a strong Japanese marketing team to convince developers to put their games on the platform
Go to Japanese gaming expos like TGS
Invest in the development of Japanese games
Offer free technical support to studios making Xbox games
Waive Xbox Games Store listing fees and disc printing fees and remove requirement for minimum number of discs that must be printed (many developers cite this as the main reason not to port)
Try to get every small and medium sized Japanese console game onto the platform (e.g. NIS games like Disgaea and The Legend of Heroes)
Leverage the power of Game Pass and get those games onto the service!
Leave content and censorship regulations to Xbox Japan
Whichever strategy they go with, Microsoft must be prepared to lose money in the short term and consistently apply it for years before things change. We know now that the half-hearted early gen Xbox 360 Japanese approach won't work. The aim shouldn't be to focus only on big budget world wide appeal games from Square Enix and Capcom. Xbox should focus on the type of games that chart each week in Media Create Sales.
What do you think Microsoft can do to improve Xbox in Japan?