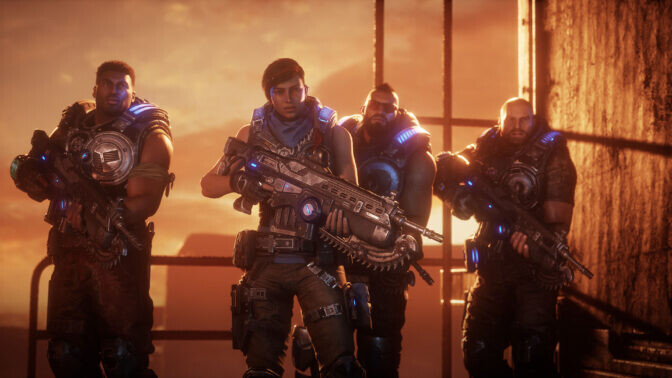 Originally published at: Microsoft and NVIDIA are bringing Xbox and Bethesda PC titles to GeForce Now starting today - XboxEra

What you need to know
NVIDIA and Microsoft have signed a 10-year partnership back in February to bring Microsoft published titles to the cloud
The first PC game from Microsoft to join NVIDIA's cloud platform GeForce Now is Gears 5
Other titles such as Deathloop, Grounded and Pentiment are coming to the service May 25th
More games from Xbox Game Studios and Bethesda SoftWorks are joining GeForce Now in the future
Today Microsoft and NVIDIA have revealed their first actions resulting from their 10-year deal which both companies signed back in February. This deal commits Microsoft to supporting NVIDIA's cloud platform GeForce Now. Microsoft is currently signing these kind of deals with various cloud platforms around the globe to show regulators they are willing to work together with other cloud platforms.
The first game from Microsoft to join GeForce Now is Gears 5. This title from The Coalition released back in 2019 and is available to stream via NVIDIA's platform starting today. Additional Xbox Game Studios and Bethesda SoftWorks becoming available to GeForce NOW are Deathloop, Grounded and Pentiment. Those three games will be available on May 25th.
Microsoft and NVIDIA have confirmed more titles will be available to play from the cloud platform in the future. All games available are PC versions from Steam or the Epic Games Store. In the future games bought from the Microsoft Store will be available to play from GeForce Now too.
Source: Xbox Wire