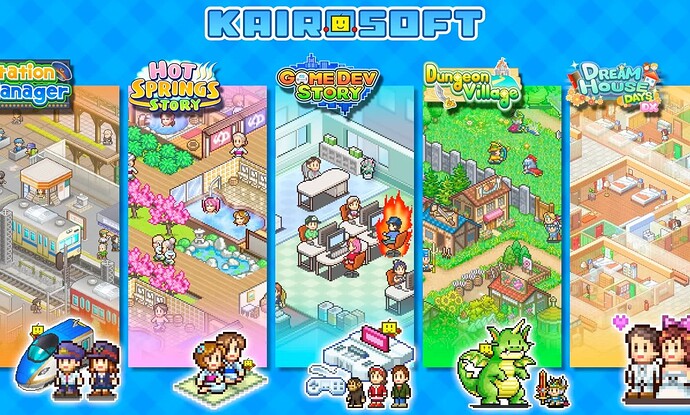 Originally published at: https://xboxera.com/2023/09/05/management-and-simulation-developer-kairosoft-announces-5-games-for-pc-and-xbox-consoles-available-september-15/

Developer Kairosoft has announced that they will be releasing 5 of their simulation and management games on Xbox consoles for the first time ever. Featuring full cross-save and cross-buy support, players can look forward to playing these games on the 15th of September:
Have a gander at the announcement tweet below as well as a gallery of screenshots across these titles. This author personally recommends 'Game Dev Story', a fun game about running your own developement company and see what the industry could be like with your input—from a time when mobile games were enjoyable and not just money + time vampires.
---