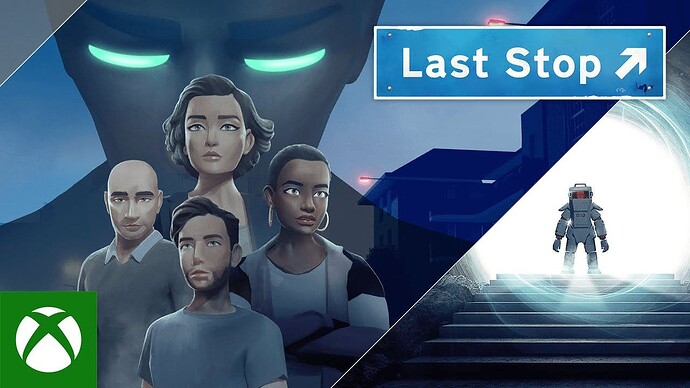 I finished Last Stop and wanted to discuss about this game…or this experience I should say.
The last trailer had me interested and I was excited to try it on GP. I liked Virginia, so I thought it was going to be a similar experience, but after finishing it (it's quite short), I don't know what to think of it. I had a good time with it, the graphics are fine, the characters are interesting, but I don't know if I would qualify what I played as a game… It was more like an experience or an experiment on the medium. I felt like the devs wanted to make a movie or a TV series but without the budget. So they added some dialogues and interactivity here and there to be more engaging.
The game borrows a lot from other titles like the Telltale games, but here, your choices are very very limited. It's really a linear experience and there's not much to miss beside some funny/witty dialogue choices. You're just following 3 different characters, only deciding which one you want to play first. But really, it doesn't matter who you pick, because you will play their stories in order anyway.
But even then, I was hooked by the weirdness of these stories and characters. There was something in there quite charming I'll admit. And yeah it's short, but it really doesn't waste your time, as each story just pulls you in and wants you to get through them to get to that finale. I won't spoil it, but I think it was interesting… Yeah no, the end was pretty bad when I think about it, but still, I get what they were going for and their budget was probably very limited, so they did what they could and I think it still works somehow. Some people will probably feel robbed though…but hey, it's on GP.
So yeah, what did you think about it ? Did you like it ? Please share and suscr…hum, yeah just comment below.