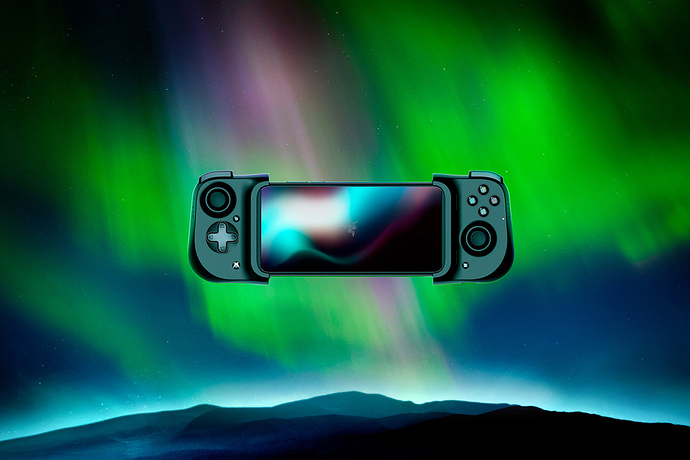 Would you be interested in a dedicated first-party portable device for xCloud?
Cloud-only XBoy
Portable One S w/ cloud for next gen
Full phone adapter w/ controls, like Razer Kishi
I'm happy with my $10 phone clip or touch controls
Not interested in xCloud
xCloud is awesome, but I have to be honest: the phone clip experience isn't great. If MS is serious about this whole playing games on a small, portable screen thing, I'd argue it's time to support it with first party hardware.
There are a couple options I see. But first, it's worth noting that the entire strategy they're pursuing means a traditional portable with its own hardware config and games is out. There is no incentive to split development (even Sony couldn't support both a portable and a home system), there seems to be little market for portable-only games, and creating a mobile hardware platform would further fracture the Xbox platform (i.e. Game Pass) between portable, console, and PC.
So, here are the options I see:
A dedicated xCloud-only portable. Could be super slim, basically a Switch form factor but maybe wouldn't even need a fan. Just enough hardware to connect to WiFi and display the stream. Optional SIM of course. Estimated cost $150-$250, w/ optional dock.

A portable Xbox One S. I think this may already be plausible in a Switch-like form factor on 7nm, but if not it should be doable after another process shrink. Play any digital One games or BC 360/OG games locally if you want. Reasonably fast flash storage means it has better load times than the home One S. Expandable with SD and SIM. Next gen games via xCloud only. Estimated cost $250-$500, depending on storage. (I could see it just requiring you to bring your own SD card. If built in, I'd think 128 minimum or you wouldn't even be able to install MCC out of the box. But I'd love to shell out for the 512 version and take a bunch of games on the go.)

A first party version of the Razer Kishi, i.e. hardware controls/adapter built to fit the phone you already have. I don't think there's much need for this since third parties are already covering it well, but MS makes nice hardware and it could be neat to see their take. Estimated cost $100.

Nothing, just focus on getting touch controls working and supporting the third party clip/adapter ecosystem.
Which would you want? What do you think is realistic?