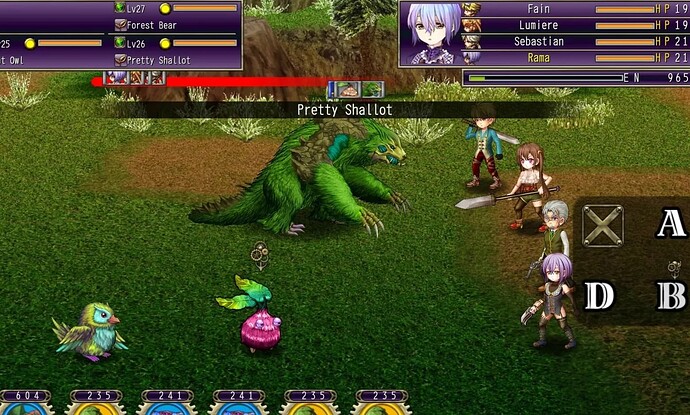 Originally published at: Hunter RPG 'Onigo Hunter' Comes to Xbox Consoles and PC May 26 - XboxEra

Developer EXE-CREATE and publisher KEMCO have announced the availability of 'Onigo Hunter' for Xbox consoles and PC via Xbox Play Anywhere. In a world where the King has gone missing and his only daughter makes a request for help to find him, players will take on the role of a fledging hunter on a quest to find the King. Hunt and trap monsters to create better gear and take on some of the hardest jobs the Hunting Guild has to offer and fill the bestiary as you advance the story in Onigo Hunter.
Check out the screenshots and press release below. You can pre-order Onigo Hunter on the Xbox Store right here and a reminder that purchasing the game nets you both the PC and console versions thanks to Xbox Play Anywhere.
---
May 19, 2023 – KEMCO proudly announces the release of Onigo Hunter for Xbox consoles, including Xbox Series X|S, Xbox One and Windows devices, Steam™, PlayStation®5 / PlayStation®4 (supporting Cross-Buy) and for the Nintendo Switch™ family of systems set to hit each regional storefront on May 26, 2023. You can pre-order on the Microsoft Store and Nintendo eShop starting today! The Steam™, PS5 and PS4 versions are also available for wishlisting.

Overview

While investigating ancient ruins, the King has completely disappeared. His daughter, whose position as Princess is under threat, makes a request for help. A fledgling hunter takes on this request and sets off on a quest to find the King… Fight turn-based battles and aim to become the strongest hunter by taking on requests at the guild. Set traps to capture monsters, combine and turn them into equipment and items! Changing your equipment will also change your outfit look. Complete a whole range of challenges, including a monster catalog and a skill list to complete!

Features

– Set traps to capture monsters!
– Combine captured monsters, and turn them into equipment and items!
– Aim to become the strongest hunter by taking on requests at the guild
– Change your equipment to change how you look
– A whole range of challenges to complete
– Monster Catalog and a skill list!

Age Ratings

ESRB Everyone 10+: Alcohol Reference, Fantasy Violence, Mild Language, Suggestive Themes | In-Game Purchases
PEGI 7: Mild Violence | In-Game Purchases

Onigo Hunter Press Release