'When you first saw Halo, were you blinded by its majesty ?'
I just finished Halo Infinite (100%) and what stood out the most to me is really the art style shake up and how it felt like a love letter and the true sequel to the Bungie era after Halo 4 and Halo 5's missteps.
The art direction, the soundtrack, the drums, the sense of enormous grandeur and scale, the dialogues, the combination of everything make the whole thing just so good. Was worried that the departures and the pandemic in the last years of dev would result in a lack of direction but best case scenario happened ultimately. So much passion in all departments.
Especially the Forerunner art style, day and night, huge departure from 4/5 to fully embrace the first games (which always felt more majestic and timeless imo). And there were so many (subtle) throwbracks here and here to CE, Halo 2 and Halo 3.
Halo is such in a great place now

When 2:18 hits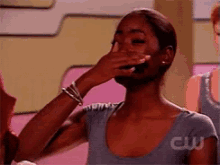 Screenshots
More
Honestly my only complain would be to have a bit more stylized/aesthetic Banished environment art style (even though they don't care about aesthetic compared to the Covenant as it's useless).
Still, bravo 343