If you're already a fan of the BFF angel and demon, skip ahead to the end.
For the uninitiated, I'd recommend spending a few hours out on Prime Video, watching the excellent show, Good Omens. It's about the end of time, and is an amazing adaptation of an equally amazing book by Terry Pratchett and Neil Gaiman, with Gaiman acting as showrunner.
Seriously. Stop what you're doing, go watch the entire show. Then come back, I'll wait.
Should only take you 328 minutes.
OK, now that you love it, here's a link to the Kindle version. Do yourself a favor and read that as well.
Oh, and you'll obviously need this as well…
OK, all set?
Well then, prepare to be blown away by THIS news (which should be obvious by now but I'll let you read it the same way I did - straight from Neil Gaiman himself):
I believe that all that remains is for me to say

Ooh, we need a poll as well. Who is better?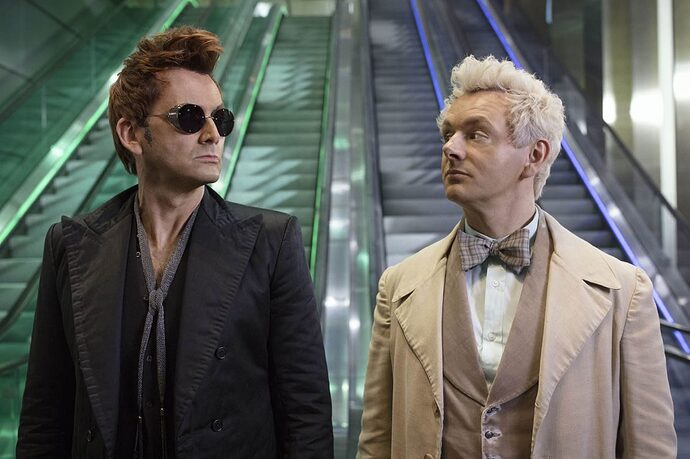 Michael Sheen as Aziraphale
David Tennant as Crowley