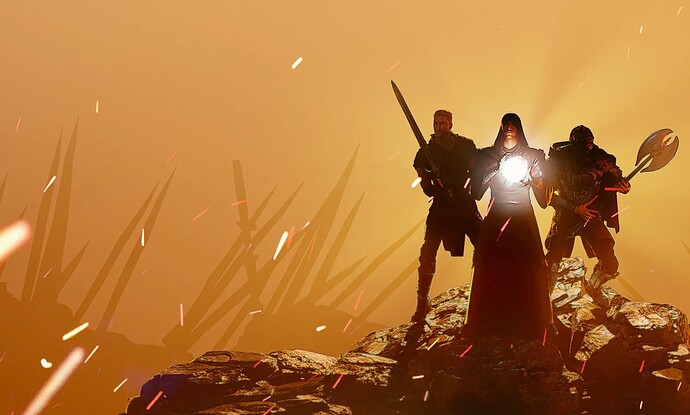 Originally published at: Gothic 1 Remake Comes to Xbox Series Consoles, 'Welcome to the Old Camp' Trailer - XboxEra

Developer Alkimia Interactive and publisher THQ Nordiq have announced a remake to an old classic: 'Gothic 1 Remake'. Alongside releasing a trailer for the upcoming remake, Gothic 1 Remake will be coming to Xbox Series consoles when the time is right. Players will take on the role of a unknown prisoner as they explore the Kingdom of Myrtana and change the fates of all its inhabitants.
Have a gander at the trailer and brief details below. You can check the game out on the Xbox Store by going here.
---
GOTHIC 1 Remake

Welcome to the Old Camp! Join us on a guided tour through the most opulent and expansive encampment in the Valley of Mines. We'll follow a charismatic scoundrel as they leisurely navigate the city, observe their amiable interactions with the locals, and witness them witnessing the fervor of the arena battles!!

The Gothic Remake is currently in full development, and only Innos knows when it will arrive on PC, PlayStation 5, and Xbox Series S/X!
Wishlist or read more about the game here:
Steam: https://thqn.net/g1r-steam
GOG: https://thqn.net/g1r-gog
PSN: https://thqn.net/g1r-psn
Xbox: https://thqn.net/g1r-xbox

Gothic 1 Remake Details