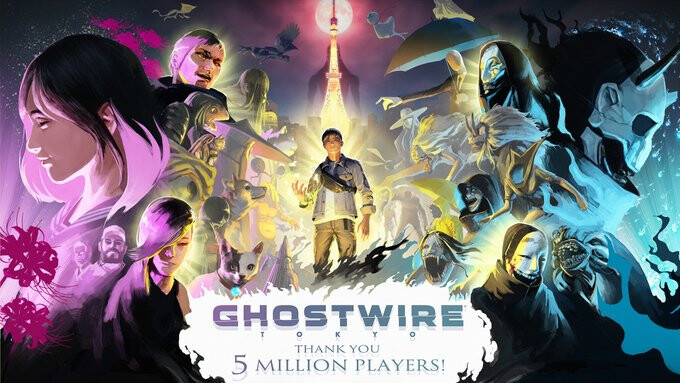 Originally published at: Ghostwire Tokyo has been played by 5 million players - XboxEra

Today Tango Gameworks revealed over 5 million people have played Ghostwire Tokyo. To celebrate this milestone they've added a piece of artwork by Kenta Muramatsu.
Last month the studio revealed over 4 million people had played the game. Which means in just over a month, an additional million players have dabbled in the creepy version of Tokyo depicted in the game. The game was added to Xbox Game Pass and PlayStation Plus this year, which has probably had a positive effect on player numbers for the title.
GhostWire Tokyo launched as a PlayStation exclusive title back in 2022, but has been available on Xbox consoles since April 12th.