Originally published at: Fully Destructible Sandbox Heist 'Teardown' Comes to Xbox Series Consoles Later This Year - XboxEra

Developer Tuxedo Labs and publisher Saber Interactive have announced the Xbox console port of their smash-hit destructible sandbox game 'Teardown'. Coming later this year, Teardown is all about destroying your environment to complete your daring heist and clear the level. Whether that's blowing things up or stacking objects and whatnot, Teardown's realistic physics means that you can come up with tonnes of solutions to steal the riches hidden within each level.
Have a gander at the trailer, screenshot, and press release below for more information. Teardown comes to Xbox Series consoles later this year, but it is currently available on Steam.
---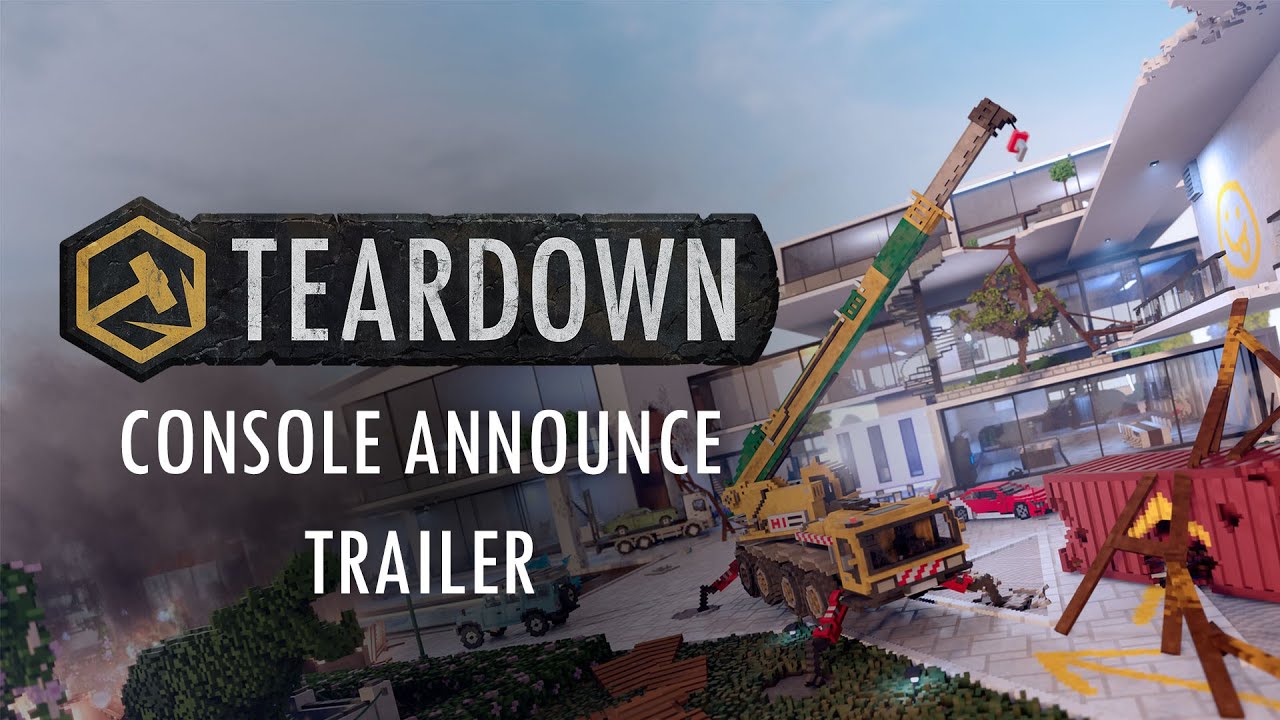 TEARDOWN REVEALED FOR PLAYSTATION®5 & XBOX SERIES X|S

The smash-hit, fully destructible sandbox heist game makes its long-awaited console debut later this year

MALMÖ, Sweden – May 24, 2023 – Teardown, the best-selling, award-winning, fully destructible, voxel-based sandbox heist game developed by Tuxedo Labs, will launch on PlayStation®5 and Xbox Series X|S later this year. Published by Saber Interactive, the critically-acclaimed PC game comes to consoles with a full 40-mission story campaign, the "Art Vandals" campaign expansion, special level challenges, Sandbox mode, and more. Console players will also have access to a curated collection of the community's best mods from PC, as well as console-friendly UI and haptic feedback on PlayStation®5 DualSense controllers.

Winner of multiple awards, including Excellence in Design at the Independent Games Festival, with over one million copies sold on Steam, Teardown's realistic physics and fully destructible, voxel-simulated, ray-traced world give players immense freedom to discover unique emergent gameplay solutions to nearly any challenge.

Plan and pull off the perfect heists almost any way you can imagine with an expanding arsenal of tools, plus anything else you can get your hands on. Bring down walls with vehicles, create shortcuts with explosives, stack objects to reach higher places, and much more – but be ready to improvise when everything goes haywire. Just don't get caught!

Key Features

Plan and execute the perfect heists with emergent, physics-based gameplay, fully destructible voxel environments, and realistic simulations for debris, fire, water and more.
Create your own unique solutions to any challenge with a range of tools, including sledgehammers, blow torches, explosives and more, plus vehicles like cars, excavators, loaders, plows and cranes.
Full story campaign and expansion: Take on 40 missions of escalating stakes in the main campaign, plus even more action in the bonus "Art Vandals" expansion.
Sandbox mode: Play around with unlimited resources and an abundance of vehicles. Spawn in objects and experiment with your full set of tools. No pressure, just pleasure.
Curated mods: Discover new maps, scenarios, mini-games, tools, vehicles and other creations with a curated collection of the community's best mods at your fingertips.
Enhanced for consoles: Experience haptic feedback on PlayStation®5 DualSense controllers and revamped UI for greater ease of use on consoles.

For more on Teardown, visit TeardownGame.com, and join the community on Twitter, Facebook, Instagram and Discord.

Teardown Press Release