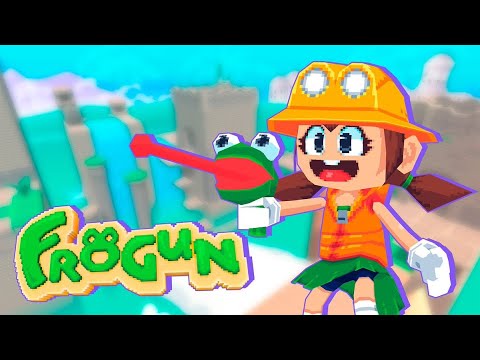 In Frogun, your grappling gun is a frog, and your best friend.
Join Renata as she adventures across a world of mystical ruins with the titular FROGUN! Frogun is an old-school platformer with the soul of the PS1/N64 era, in which your frog-shaped grappling hook is a your best friend! Coming to PC (Steam, Epic, GoG, DRM-Free), Nintendo Switch, PS4/5, and Xbox One/Series On August 2nd, 2022!

Also featuring PS4/5 and Nintendo Switch physical editions.
Looove the late PSX hidden gem look of this one here. Going to put my moolah where my mouth is and day one this indie. Dont care if it comes to GamePass or not, I want more like this on Xbox🐸