Originally published at: Former Stadia Horror Exclusive 'GYLT' Comes to Xbox Consoles July 6 - XboxEra

Announced by developer Tequila Works of RiME and Song of Nunu: A League of Legends Story fame, their console exclusive horror game 'GYLT' will be launching on Xbox consoles on the 6th of July. Players will take on the role of a little girl on a search for their family member through a school filled to the brim with ugly monsters… and maybe find a bit of GYLT on the way.
Check out the release trailer and press release below. The game is available to pre-order on Steam right now, with an Xbox Store page to follow soon after.
---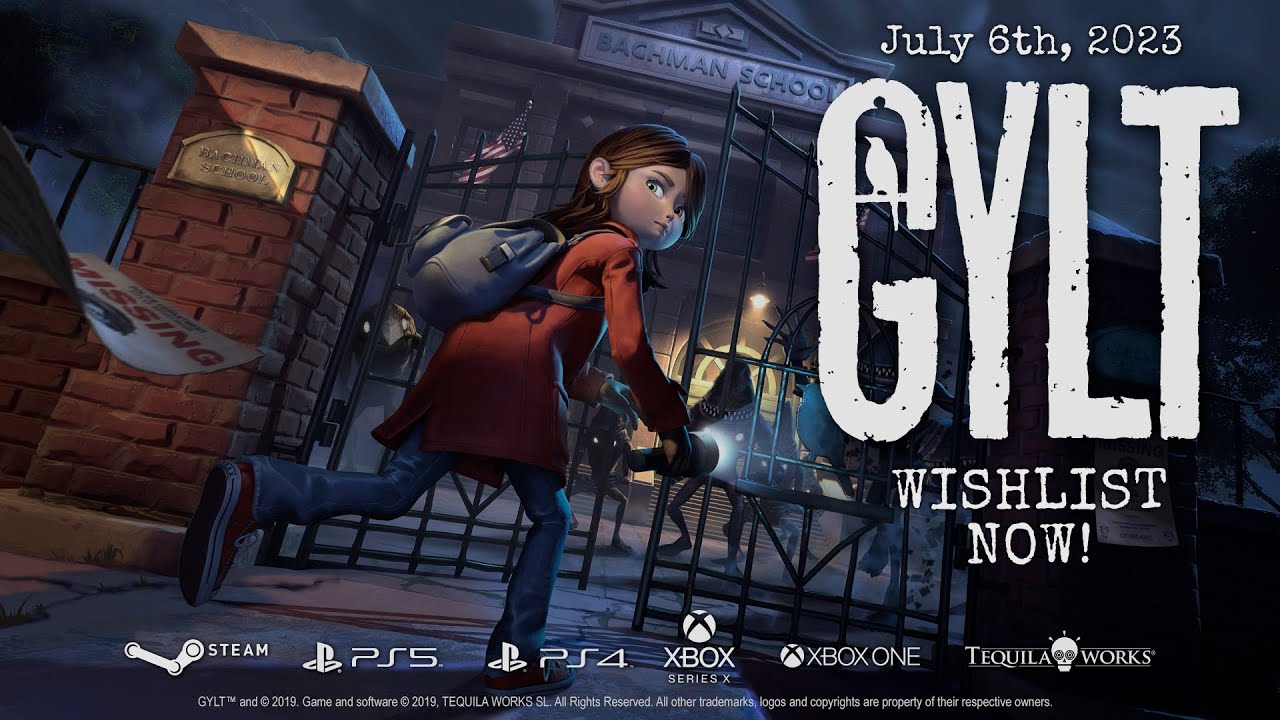 GYLT by Tequila Works announces its Multiplatform release date
PlayStation 5, PlayStation 4, Xbox One Series, Xbox One and PC are ready to welcome the horror game on July 6th

Spain, May 11th, 2023 – Tequila Works, the studio behind RiME and the upcoming Song of Nunu: A League of Legends Story, among other titles, announces July the 6th as the chosen release date for its delicate horror game GYLT on new platforms. After its release as an exclusive launch title on Google Stadia in 2019, the game will be now accessible to new players on PlayStation 5, PlayStation 4, Xbox Series, Xbox One and PC.

Shape your fears, fear the shapes
Set in a creepy and melancholic world, GYLT is an eerie story mixing fantasy and reality in a surrealist place where nightmares become real. Hide from terrible creatures or choose to confront them as you find your way through the challenges of this wicked world.  Players will embark on a journey where they face their worst fears and are confronted with the emotional impact of their actions.

The game is already available to wishlist on Steam and pre-order on PlayStation 5, PlayStation 4, Xbox Series and Xbox One.