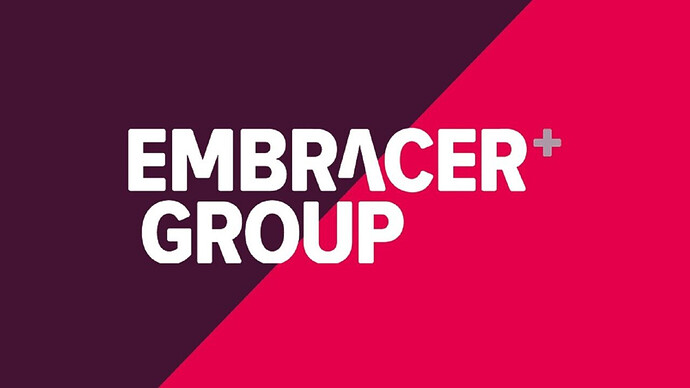 Embaracer has today entered into a merger agreement with US based The Gearbox Entertainment Company. Gearbox, based in Frisco, TX and founded in 1999, has been self-funded by the employees from inception. Post-closing, Gearbox will become a seventh operating group as a wholly own subsidiary of Embracer. Gearbox Founder and CEO Randy Pitchford will continue to lead Gearbox, and Randy Pitchford and the employees of Gearbox will jointly become a significant shareholder in Embracer. Gearbox brings highly creative AAA development studios, North American publishing capabilities and a robust IP portfolio, including critically acclaimed and iconic franchises like Borderlands, Brothers in Arms and Homeworld.
Embracer Group AB ("Embracer") through its wholly owned subsidiary Saber Interactive ("Saber"), has today entered into an agreement to acquire US-based Aspyr Media Inc ("Aspyr") by merger from the founders Michael Rogers and Ted Staloch. The day one purchase price amounts to USD 100 million on a cash and debt free basis, where USD 60 million is paid in cash and USD 40 million is paid in newly issued Embracer B shares. An additional consideration of a maximum of USD 350 million may be paid under the agreement subject to certain conditions. Aspyr will be a stand-alone entity under Saber Interactive. Aspyr is an independent developer and publisher with more than 24 years' experience in finding beloved IPs and connecting them with new audiences on all platforms.
Embracer Group AB ("Embracer") [1] , has today entered into an agreement to merge with Cyprus-based Easybrain Limited ("Easybrain") in an all equity transaction for a day one purchase price amounting to USD 640 million on a cash and debt free basis plus a maximum of USD 125 million in additional consideration. The sellers, Easybrain's senior management, Peter Skoromnyi, Matvey Timoshenko and Oleg Grushevich, will post-closing, jointly become the third largest shareholder in Embracer. Easybrain will become Embracer's eighth operative group as a wholly owned subsidiary and continue to be led by its existing management. Under IFRS based accounting principles, Easybrain estimates calendar year 2020 revenues of USD 210 million (2019: USD 111 million) and an EBIT of approximately USD 70 million (2019: USD 18 million).
Easybrain is a leading mobile game developer with a core focus on advertising-based puzzle and logic games. Easybrain's titles have more than 750 million installs to date and 12 million daily active users across 15 live games.
Embracer Group to merge with Easybrain forming eighth operating group - Embracer