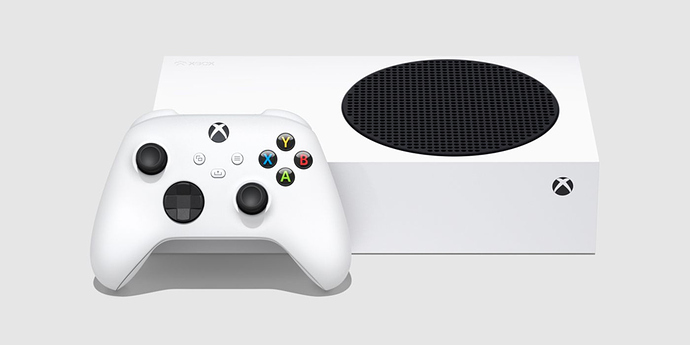 According to some pre-launch reports, Xbox Series S game sizes are supposed to be smaller than on Series X.
"With a performance target of 1440p at 60 fps, our expectation is that developers will not ship their highest level mipmaps to Xbox Series S, which will reduce the size of the games," Ronald said. "Ultimately the controls in the developer's hands. We've had this technology for a while that allows developers to intelligently choose which assets to install on which device they're playing on. So the flexibility is in the developers' hands to make sure the right assets are there."
Basically it depends on the developers to make use of the technology Xbox has.
Now that the consoles have launched, I'm curious to know if there are games making use of that technology, and how smaller can Series S games be.
So, if you do have a Series S, would you kindly tell us how large are the games you have installed?
For comparison, here are a few Series X games sizes:
| Game | SeX Size (GB) | SeS Size (GB) | Reduction (%) |
| --- | --- | --- | --- |
| Ark: Survival Evolved | 111,77 | | |
| Assassin's Creed: Valhalla | 46,7 | | |
| Borderlands 3 | 41,99 | | |
| Bright Memory | 4,02 | | |
| Call of Duty: Black Ops - Cold War | 130,72 | | |
| Concept Destruction | 0,607 | | |
| CrossCode | 1,7 | 1,7 | 0% |
| Dead by Daylight | 30,7 | | |
| Devil May Cry 5: Special Edition | 48,02 | | |
| Dirt 5 | 71,8 | | |
| Fortnite | 20,85 | | |
| Forza Horizon 4 | 82,58 | 72,1 | 12,69% |
| Gears 5 | 72,43 | 55,1 | 23,93% |
| Gears Tactics | 28,1 | | |
| Gonner 2 | 1,2 | | |
| Mortal Kombat 11 | 58,15 | | |
| NBA 2K21 | 101,43 | | |
| No Man's Sky | 11,9 | | |
| Observer: System Redux | 10,18 | | |
| Ori and the Will of the Wisps | 6,4 | 5,7 | 10,94% |
| Planet Coaster | 10,3 | | |
| Sea of Thieves | 46,61 | 17 | 63,53% |
| Tetris Effect: Connected | 4,9 | | |
| The Falconeer | 1,63 | | |
| The Touryst | 0,548 | 0,548 | 0% |
| War Thunder | 32,27 | | |
| We Happy Few | 11,3 | | |
| WRC9 | 24,61 | | |
| Yakuza: Like a Dragon | 37,82 | | |