Originally published at: DLC Character 'Najd' Graces THE KING OF FIGHTERS XV Today, 'Duo Lin' For Autumn Release - XboxEra

Developer SNK PLAYMORE has announced the release of THE KING OF FIGHTERS XV's latest DLC character 'Najd', available starting today. The fifth season 2 character, Najd clads herself in a traditional abaya that grants her special powers. Alongside Najd comes 'Duo Lin', the formidable Hizoku assassin that made his debut in THE KING OF FIGHTERS 2003, he bids to make his return this upcoming Autumn.
Season 2 of THE KING OF FIGHTERS XV lists seven characters on the roadmap, with the final one targeting a winter release. The upcoming release of Duo Lin will also bring roster refinements across the board.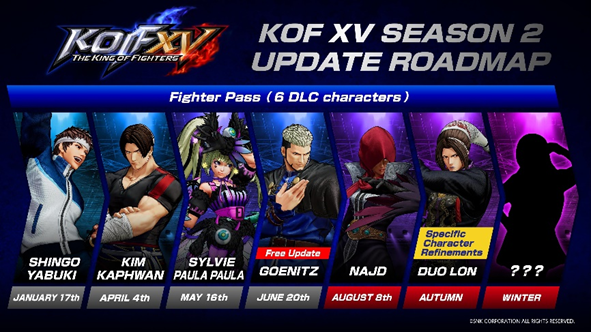 Have a gander at Najd and Duo Lin's reveal trailer below along with some screenshots. You can grab Najd here from the Xbox Store for $5.99/€5.99. On the fence about THE KING OF FIGHTERS XV? Check out our fabulous review of this solid fighting game right here. The game is also on sale on Steam for 75% off until the 17th of August.
---