Hello all. So, I wrote about audio setups on the XSX/SS a few days back. Turns out Xbox have just announced support for DTS:X, the alternative to Atmos.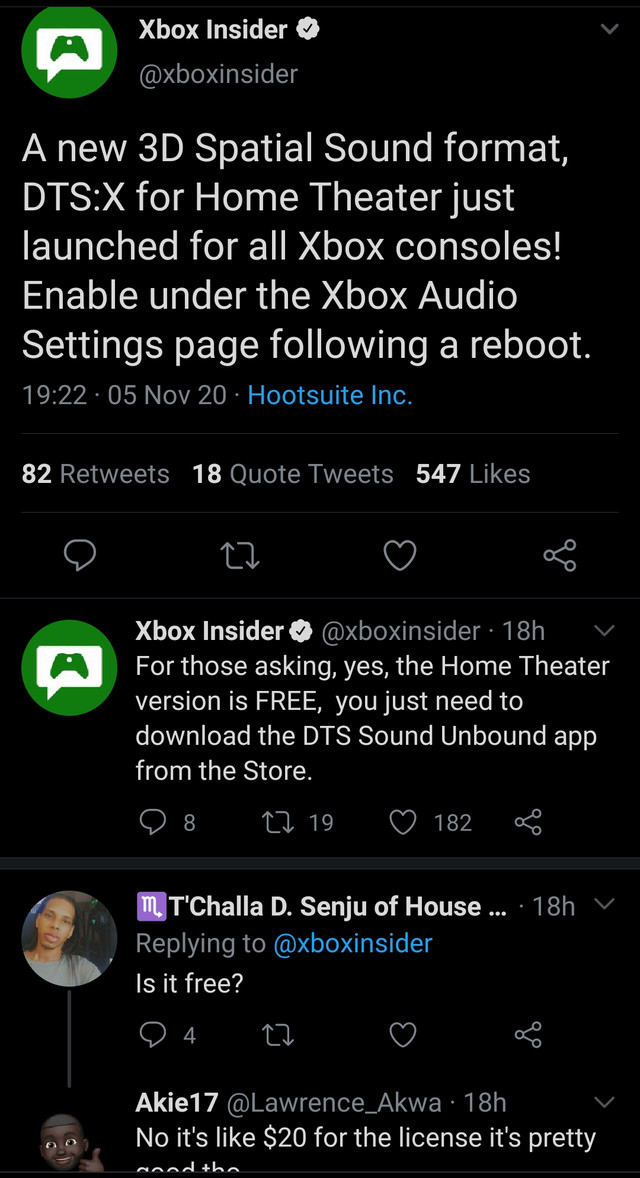 This is great news for those who cannot afford Atmos, as this produces somewhat similar effects to it at a cheaper entry price.
As you see, it says it's free for home theatre, but you will need to pay a one off fee for the headphone service.