He had colon cancer. This really came out of nowhere. RIP & best wishes to his family.
I had no idea he had cancer

RIP and my heart goes out to his family and loves ones.
I cannot believe it absolutely in shock again first time was after watching wwe smackdown tonight man im in shock
Yeah, this is incredibly shocking.
RIP
RIP Chadwick. Thanks for showing my son what a black superhero looked like.
Truly shocking.
This scene will always give me the chills.
Rest in peace.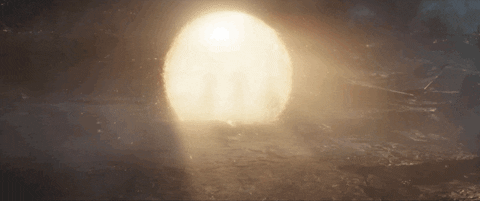 Rest in peace.
Jesus…dude always looked so healthy and looked like he could kick most people's asses…you'd never think he was sick by looking at him
And he filmed all of those movies…dude was an absolutely beast. RIP
I still can't believe it. He filmed so many movies and became the superstar he was during his battle against cancer. Made so many movies during that timeframe, great ones too. Enormous loss. I hope he doesn't get recast for future Marvel movies, it would feel wrong.
My friend just sent me this news and I couldn't believe it at all. Jesus man, talking about unexpected news. Horrible. Rest in peace!
The thing about cancer is that you don't always get the warning signs. My stepfather recently passed away and he had been fighting prostate cancer since mid 2018 but by then it had already spread. There was no removing or curing it, only slowing it down. The docs found the cancer when he was at the hospital for a totally different thing…so it's very tricky to know if there's something wrong.
I think letting yourself tested/checked every few years is not a bad idea.
This kind of news about Chadwick I really didn't expect, that man looked healthy in all the movies but you never truly know what's going on. He decided to keep it quiet, it's something I can understand perfectly well.
So damn young too. 2020, what a year.
This guy was out visiting kids with cancer whilst he had cancer himself. That's what you call a superhero. So sad, RIP.
I can't believe it either, I've seen first-hand how debilitating cancer is, and to think Chadwick was strong enough to be suffering from it whilst making these intensive movies, traveling around the world for press junkets, and visiting other kids and people with cancer and all forms of illness with a smile and without a hint of his pain. I have no words that can do his legacy justice, I just hope he knows how loved he was by millions and how inspiring he was to so many. He was one of my generation that is such a glimmering ray of hope: for equality, justice, and love. The world is a darker place without him… I am so heartbroken.
2020 can't give a break
RIP
So young, who would have thought?
Also, it just goes to show if you are mid thirties or above it is probably a good idea to get screened for colon cancer.
This made me so damn sad. Black Mamba and now Black Panther SIGHH

REST IN POWER