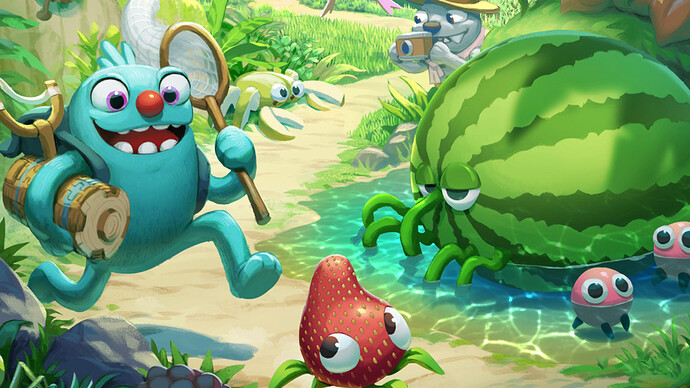 Originally published at: https://xboxera.com/2022/04/12/bugsnax-is-coming-to-xbox-and-pc-game-pass-on-april-28th-along-with-free-update-the-isle-of-bigsnax-xbox-bugsnax-xboxgamepass/

Bugsnax, the indie game where you track and capture half bug, half snack creatures, is arriving on Xbox, PC, and Game Pass on April 28th.
A free update to the game, The Isle of Bigsnax, is coming the same day it launches on the aforementioned platforms. Bugsnax originally launched on Playstation in late 2020.
Make sure to check out the Xbox Wire post about the game to read more on what to expect when Bugsnax drops on Xbox and PC later this month.