Bethesda's output over the last 2 years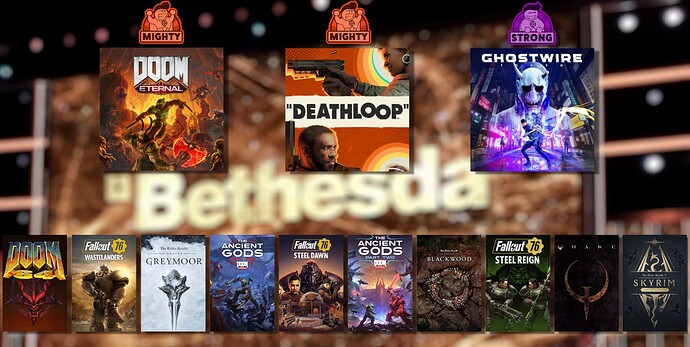 I really feels that Bethesda has rebounded in a big way from the painful years 2018 and 2019 which saw multiple critical flops (if not all), a crappy mobile game attempt, controversies and Bethesda's reputation tarnished and trashed online.
Fallout 76 (53 OC)

The Elder Scrolls Blades (37)

RAGE 2 (71)

Wolfenstein: Youngblood (67)

Wolfenstein: Cyberpilot (49)
Average: 55/100
What a mess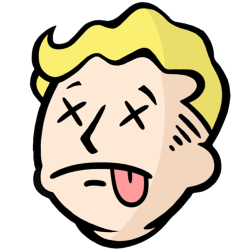 They're now one of the most consistent publisher among the major ones in terms of high-quality products and commitment for their Live-Service games and legacy library.
Plus they have the resources of Microsoft from now on and an incredibly large network of studios to talk with and share experience when needed in the future years (BGS with Obsidian, inXile and Playground, id/ Arkane/ Machinegames with the COD studios and 343, ZeniMax Online with Blizzard, Alpha Dog with King…).
DOOM Eternal (89) - 13 GOTY (id Software)

DEATHLOOP (88) - 35 GOTY (Arkane Lyon)

Ghostwire Tokyo (77) (Tango Gameworks)
Average: 84/100
Plus
The Elder Scrolls Online passed 20 million players in January 2022

Fallout 76 managed to survive its launch and passed 11 million players in October 2021

Skyrim was confirmed to have sold "far higher" than 30 million in November 2021 (Skyrim hit 30M in 2016)
Next:
The Elder Scrolls Online: High Isle - June 6 (ZeniMax Online)

Redfall - Summer (Arkane Austin)

Fallout 76: Expeditions The Pitt - Fall (BGS)

Starfield - November 11 (BGS)
Beyond 2022 (announced):
Indiana Jones (Machinegames)

The Elder Scrolls VI (BGS)
Feels good again to be a fan of Bethesda.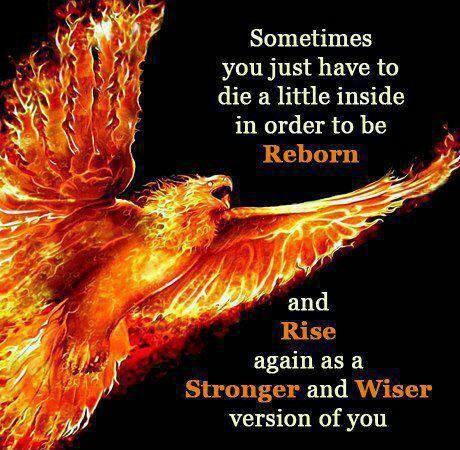 I wouldn't mind Bethesda Softworks/ZeniMax making some select acquisitions to continue expand their studios count (8) once ABK is completed. I think there is a lot of room for inorganic growth compared to XGS (15) and ABK (13).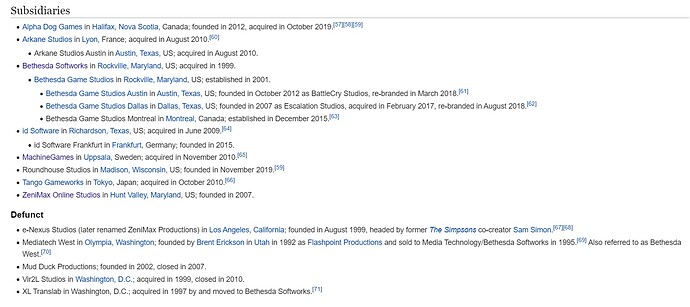 Bethesda especially went on acquiring at 2 moments:
2009/2010: id Software, Arkane, Tango Gameworks, Machinesgames (4 studios)
2019: Roundhouse, Alpha Dog (2 smaller studios)
If MS was to acquire 1 or 2 new studios for Bethesda/ZeniMax (as a subsidiary like Embracer's Saber acquiring Aspyr), who would you choose or think would fit their culture/identity ?

Bethesda came really close to acquiring Relic Entertainment in 2013 but failed the bid to SEGA ($26.3M vs $26.6M).

I think 4A Games would have been great with Metro to go alongside Fallout but Embracer already bought them for only $36M (it was so cheap seriously

)

They also worked a lot with Nightdive Studios on the DOOM and Quake remasters but not sure if an acquisition would make sense. 23 people on LinkedIn.

Obviously there is Avalanche Studios Group too (as id Software co-developped RAGE and RAGE 2 with them, their only partnership outside of Obsidian with New Vegas and Nightdive). Based in Sweden like Machinegames. Worked on the Just Cause games (IP belongs to Square Enix) and are currently doing Contraband with XGSP. But it's not an independant studio as it belongs to Nordisk Films. 531 people on LinkedIn.

I also believe that it would be great if Tango had a sister-studio in Japan but I don't see any notable/interesting candidate for an acquisition (and I'm not convinced that Platinium Games is worth buying for MS, especially after Babylon's Fall which turned out to be a complete turd).

Something more random but I was thinking Bohemia Interactive (ARMA, DayZ). Strong modding and PC community too. But no idea of their value (Tencent has acquired a minority stake in 2021). 338 people on Linkedln.
Thinking about this made me realize there aren't much notable independant studios left outside of publishers…