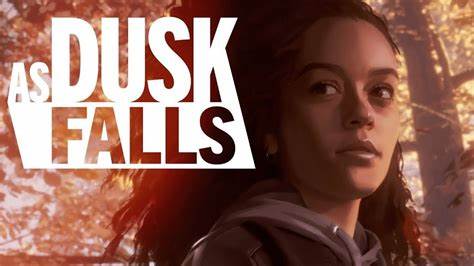 So I finished As Dusk Falls and had a bit of time to reflect on it, read some reviews and impressions, and I think there's a lot to talk about this game format, its unique artstyle and presentation and how it's kind of the perfect game for Game Pass, but also how the devs tried to make a coherent story with all the branching choices you make along the way… And how it's really hard to do.
I feel like Xbox had the right idea to promote this game. It's unique and offer something akin to a TV show with grounded characters and with a lot of choices that really matters and that you can see the direct consequences. But…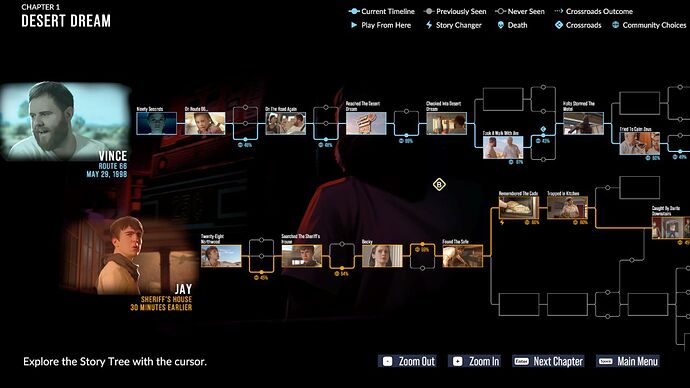 But I think that's where the limits of the genre are : there's just too much impactful choices that the ending kind of fall short and depends a lot on the choices you made and how you reacted to the consequences.
So I wasn't really playing "fair" I guess : in my playthrough, I got Dale killed by the sniper, manage to not get the family hurt in the motel, got the father (Vince) in the car with the Holt family, but I let Jay open the door of the car so I can run away in the woods. And…I think that's it for the first part.
Then the second part should have been way more impactful with Zoe's trauma (what trauma ? the shootout with the cops coming out from the bus ? the motel woman that got killed ?) and the different characters crossing paths… But the story kind of falls apart here. Jay got arrested in the mountain (I think I messed up) and got the death penalty years later ?? I guess that's the closure Zoe gets from all that.
So I think I got the bad ending here…It's a bit anticlimactic even though I quite liked that I could mess up and still get a proper ending.
In the end, I get it now why it's so hard to make a story driven game with that wide range of branching choices. You basically have to rewrite every scene many many times to accomodate every tiny choice you make to really impress the player, or it don't even matter.
The devs really tried to make that happen and I think it works pretty well overall, it's just that the second part of the game make all these choices kind of futile. There's just too much characters who don't matter in the end. Only two important ones are Zoe and Jay.
I think I will replay some parts of the game to see the different endings. There's some stuff I really wanted to try along the way to see the results.
So what did you think about it ? What was your important choices for the two families ?