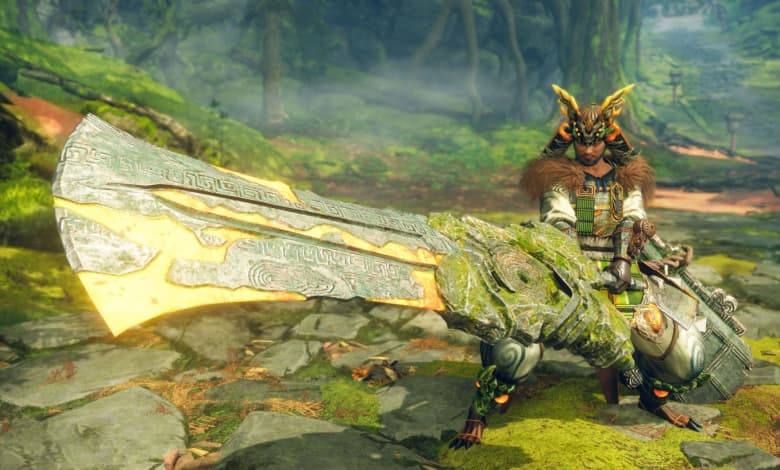 Originally published at: Alpha Sapscourge, New Weapons, Armour, Quests, and More Come to WILD HEARTS - XboxEra

Developer Koei Tecmo Games and publisher Electronic Arts have announced the availability of a content update for their hunting adventure game WILD HEARTS. Players will take on a new Kemono variant called the 'Alpha Sapscourge', and along with it comes new weapon and armour sets. Furthermore, players can take on new Trial quests and additional methods to limit breaking gear have been implemented.
The patch is now available for Xbox Series X consoles. Have a gander below for the details on today's patch or click here for the full release notes. Curious about the game? WILD HEARTS was quite liked by our team: check out our review here!
---
Alpha Sapscourge, New Weapons, Armor Set, Ornament, New Trial Quests, New Ways to Limit Break

The trees and flowers are blossoming, the birds are overhead chirping, and the unique smell of spring is in the air! We are solidly into the allergy season. Or wait… that might just be the new Alpha Sapscourge scattering sap and pollen everywhere in our May content update that went live today. Either way, we're all losing our Surprise Attack bonuses after a sneezing fit.

The new Alpha Sapscourge variant rolls into Harugasumi Way with new weapons, an armor set, and a new earring ornament modeled after the mysterious Tsukumo, all made from Alpha Sapscourge materials. This month's content update also adds a plethora of quests. From the entirely new Trial quests, to hunts that target specific Volatile Kemono.

The Limit Break system has had its limits broken! Weapons and armor can now have their Attribute power and Resiliency enhanced, respectively. Inherent Skills are also able to be changed or added.

Read more about the new content:

New Kemono Variant – Alpha Sapscourge

There have been frequent sightings in Azuma of a Kemono that boasts remarkable vitality, and brims with celestial thread, which it commands at will. By successfully hunting such a beast, you could surely obtain first-rate materials to forge new weapons and armor.

After completing the main story quest, you'll be tasked with dispatching the Sapscourge in a new Side Stories quest called "Alpha Amber Rogue".

New Quests – Trial Quests, New Volatile Kemono Quests

While on a new Trial quest, hunters will be required to take on Kemono equipped with predefined armor, skills, and weapons. Test your skills as a hunter within these spartan constraints to see how swiftly you can triumph.

Trial quests do not require you to own any of the equipment, making them great opportunities to try out builds you're less familiar with before investing gold and materials into new equipment. Rewards for successfully completing a Trial Hunt improve the faster you subdue your target.

Trial Quests will be added to Chapters 4 and 5.

Quests featuring specific Volatile Kemono have also been added from Chapter 3 to Side Stories. To unlock these quests, specific conditions must be met.

New Ways to Limit Break

Weapons and armor can now have their Attribute power and Resiliency enhanced, respectively, using Core Orbs. Just as with Attack and Defense Limit Breaking, the number of times you can carry out such enhancements, and the effects they have, are different for each piece of equipment.

Hunters will also be able to use Core Orbs to change or supplement a weapon's Inherent Skills. New skills are decided at random based on the type of weapon. The weapon's default Inherent Skills and currently attached skills are excluded from the selection. When receiving new skills, the resulting skills will top out at a value slightly less than any already attached Inherent Skill.

Weapons will also be eligible for a third Inherent Skill. Any skill in this third slot will be significantly lower. Consequently, skills with values below a certain level or skills without a value to start with cannot occupy the third slot.

Stay safe and stay sharp hunters!

WILD HEARTS May 16 Blog Post