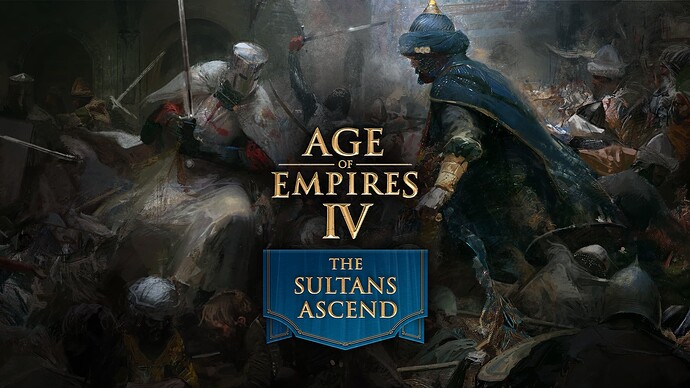 Originally published at: Age of Empires IV's 'largest expansion ever' teased at Gamescom - XboxEra

It's been a bit of an Age of Empires IV week so far. This Tuesday at Geoff Keighley's Gamescom Opening Night Live the Xbox version of Age of Empires IV was shadow dropped. Players can now play the console version of this 2021 strategy game by Relic Entertainment and World's Edge.
But, that's not all. Today at the Xbox Gamescom stream the Design Director at World's Edge Christoper Rubyor announced "The Sultans Ascend." According to Rubyor this is the largest expansion for Age of Empires IV thus far.
They didn't release any further information. But, the Steam page for the expansion was also published. It includes screenshots of the new expansion. The description for it on Steam tells us what it's going to be about: "Coming Soon: The Sultans Ascend – the biggest expansion for Age of Empires IV yet! Step into history as you explore new territories, lead powerful armies, and immerse yourself in the rich history of the Middle East. Add The Sultans Ascend to your Wishlist now and get ready for an epic journey that will redefine your Age of Empires IV adventure."
For now, players can enjoy Age of Empires IV on Xbox consoles. For console players ranked play has been enabled today.