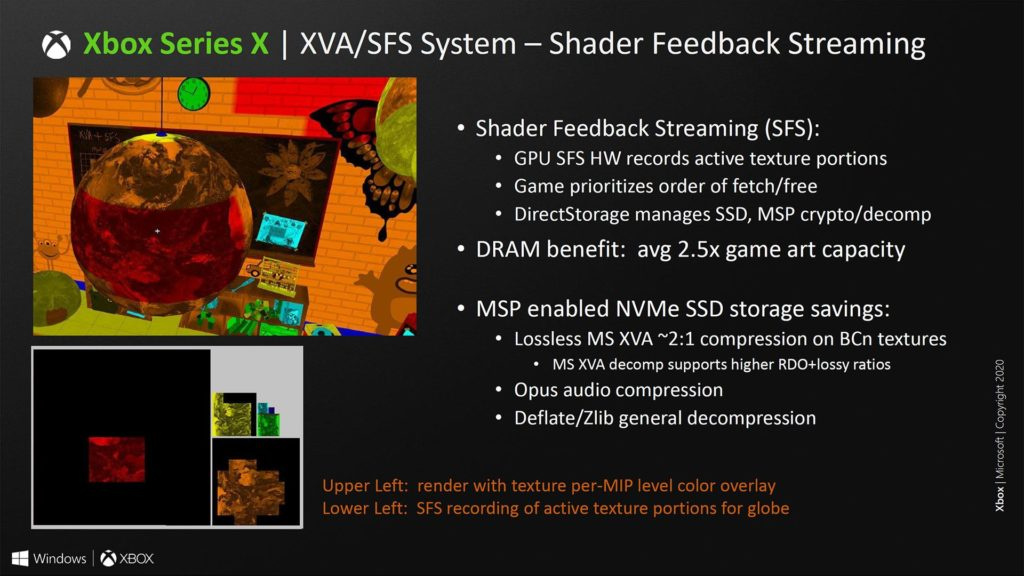 This is a explanation post for normal gaming enthusiasts, about the Sampler Feedback Streaming, including these topics:
How do textures work in a nutshell
History of texture streaming
Classic, PRT, PRT+ (SFS)
Differences between platforms (traditional PC vs XVA or XVA enabled PCs)
How do textures work in a nutshell
Textures needs mipmapping and filtering, to prevent flickering and aliasing.
MipMapping and Texture Filtering:

MipMapping was made for this.
A mipmapped texture asset looks like this: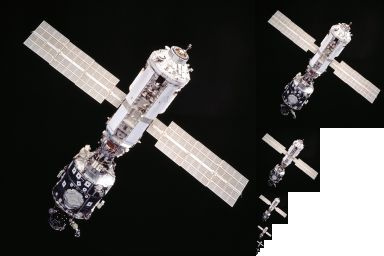 The largest, most detailed one is usually mip0, the smallest one can be anything like mip8 or mip16. There's no ultimate rule to limit the levels of mipmap, but generally as the numbers go up, the detail level goes down.
MipMapping also gave developers a choice to use lower detailed texture on non-significant things, which can save a huge ton of memory and memory bandwidth.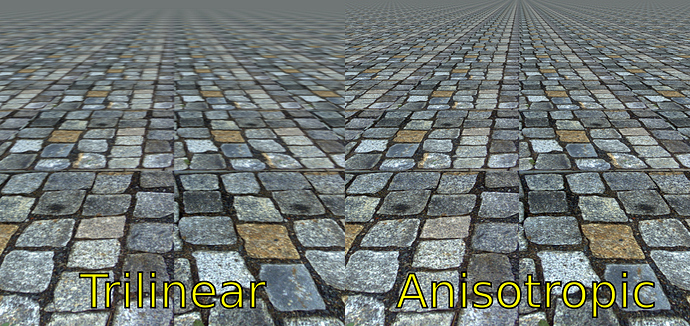 In completion with MipMapping, texture filtering is also important. Basically Anisotropic filtering is the way to go. But other than that, we also have some other options to choose, for different scenes.
Sampling: Filtering happens in sampling. Sampling is the process to retrieve data from texture, for a pixel.
Imagine you're watching the world through a tiny hole, the scene behind that hole is the texture asset, and you're actually doing anisotropic filtering at same time!
(I don't want to bother you with every tech detail, so the difference of Bilinear, Trilinear and Anisotropic … filtering/sampling won't be detailed here. You can google that later.)
While doing sampling, the sampler has to find out where it's sampling, and how much detail it needs.
Before the Sampler Feedback, these information was discarded, which is a waste. Because it has the most accurate information that a texture/LOD streaming engine needs the most.
While that's about to be changed, we still have to introduce "Texture Streaming" first.
Still catching up? See you soon in the reply area, which details texture streaming and following topics.