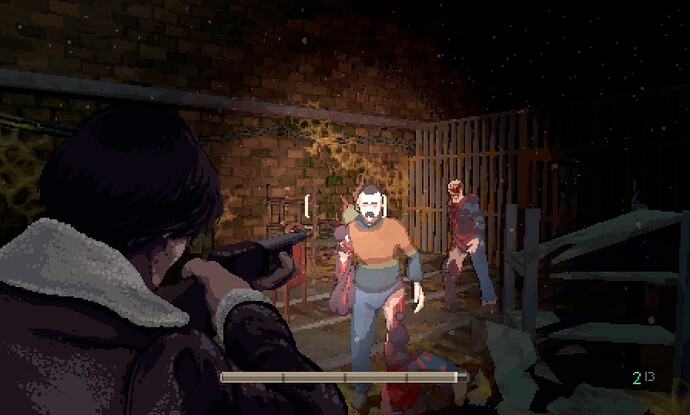 Originally published at: '90s Polish Lakeside Horror 'Holstin' Comes to Xbox Consoles, Steam Demo Available - XboxEra

Developer Sonka has revealed, alongside their first gameplay reveal trailer, that their darker 'Twin Peaks'-inspired horror game 'Holstin' will be coming to Xbox consoles. The game takes place in 1990s Poland, in a small lakeside town where you've come looking for answers only to find the town taken by an ominous presence and a people that are slowly losing their sanity. Switch from a top-down perspective of exploration to over-the-shoulder shooting to get to the truth. Alongside the game's gorgeous lighting system intertwined with a beautiful pixel animation-style, the game will also feature full Polish and English voice acting.
Have a gander at the trailer, screenshots, and the game's store description for more information on Holstin. The developers have also released a demo on Steam which you can check out over here. No release date is currently scheduled for this title.
---
Late November 1992. A small, isolated town in eastern Poland is struck by a foul calamity that slowly begins to consume everyone and everything it touches. This is the last known whereabouts of your friend Bartek before he stopped answering your calls. Now, you need to follow in his footsteps to uncover what brought him to this town in the first place and why he possibly couldn't ever get out.

Holstin Store Description