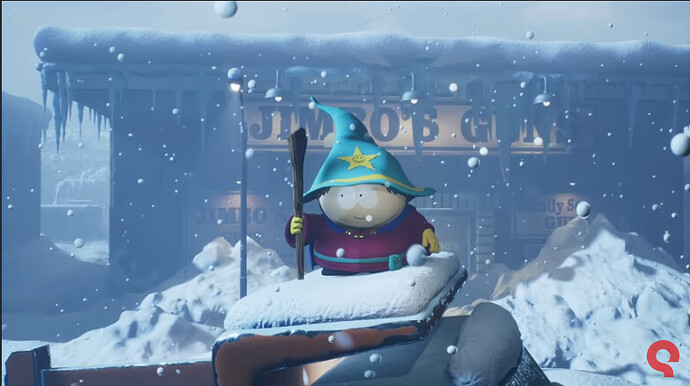 Originally published at: 4-Player Coop 'SOUTH PARK: SNOW DAY!' Comes to Xbox Series Consoles in 2024 - XboxEra

Developers South Park Digital Studios and Question Games along with publisher THQ Nordic have announced 'SOUTH PARK: SNOW DAY!', a 4-player cooperative action title that pits the 'New Kid' and three other players the town of South Park, Colorado on a day all kids love: a snow day.
Have a gander at the reveal trailer and press beat for more information on SOUTH PARK: SNOW DAY! The game will be coming to Xbox Series consoles in 2024.
---
SOUTH PARK: SNOW DAY!
South Park Digital Studios, THQ Nordic, and Question Games announce SOUTH PARK: SNOW DAY! – the coolest 4-player co-op game, in 3D.

Join Cartman, Stan, Kyle and Kenny, in three-dimensional glory, to celebrate the most magical day in any young child's life – a snow day! Grab up to three friends and battle your way through the snow-piled streets of South Park on a quest to save the world and enjoy a day without school.
SOUTH PARK: SNOW DAY! available in 2024 for PC, PlayStation 5, Xbox Series X/S, and Nintendo Switch.

South Park: SNOW DAY! Press Beat