Some nice info about the studio, it's founding, their journey and their future direction.
Obviously soon this will be an official Xbox Studio so I thought people might be particularly interested to read some of this stuff. I've been a big fan of MachineGames and I'll be paying very close attention to what they're doing over the next few years.
https://bethesda.net/en/article/3eOvBq5luTVTnQFIjGfGEc/10-years-of-machinegames-a-retrospective "Executive Producer and founding member Jerk Gustafsson looks back at a decade of MachineGames: their triumphs, trials, and how the development studio has continued to grow and innovate over the years. "
This is the image posted from 2010 - literally all the levels of TNO mapped out with names and everything. Pretty impressive that they stuck so close to that: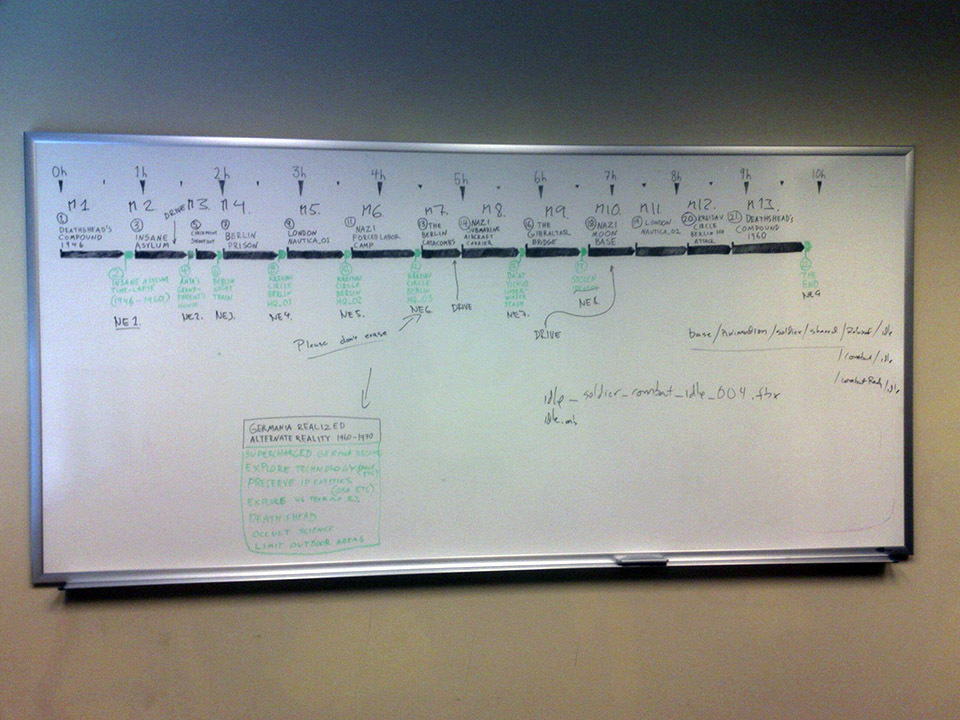 That time they went to Nandos:
The design goals for The New Colossus:
They note that The New Colossus was a critical success, but still provide some lessons learned:
Reading between the lines on the above, I assume the next Wolf game will be easier on it's default difficulty and you'll die a lot less.
Lessons learned on Wolfenstein: Youngbloods, and possibly hints at future direciton:
Again, reading between the lines, future Wolfenstein games will probably have multiplayer components, and may lean into the RPG systems. Of course, TNO/TOB/TNC already had pseudo-rpg progression throughout the game. I doubt the next game will be fully coop enabled, but maybe.
Closing thoughts: