Poor Brad, still smarting over being dunked on.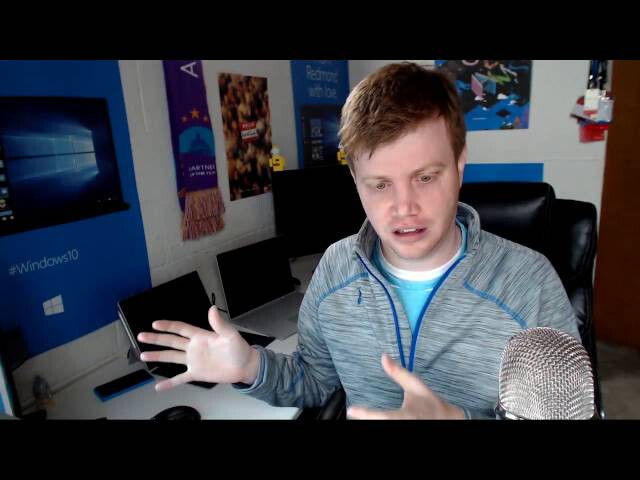 Hello Halo followers,
is there a podcast this week? If there is, my question is, with only three episodes left, what are your predictions as to how the first season ends?
GOC
Thanks for the reminder GOC, I scheduled this a few days ago but forgot to post it in here! Drop any any questions below for tonight's show!
With no June event on the Season 2 roadmap (besides Entrenched returning), what (if any) content will be shown at the June 12 showcase for Halo Infinite? I think the safest prediction is they will show off online campaign coop and Forge and reveal when the flights begin for coop. Perhaps a tease for BR and Single Player content if they're feeling bold, but it feels early for that.
Genitals and scallops…wait, sorry…Gentleman and scollars
I just need to ask, after all the criticisims this past week about the season 2 news, be it legitimate, understandable, overblown, or downright moronic. Which particularly moronic one grinds your gears the most?
Knottian, you have the floor…ok, and you other scallops as well
A question from me because I'm not on today!
The Xbox Most Played chart usually lags a week or so in its readings. Knowing that, where do you think Halo Infinite will rank on the US Xbox Most Played Chart during the week of May 9th?
Hello Halo followers,
At the start of episode 7, we find Soren back at his home, kinda magically transported there by the wonder of time skipping. Is there an event during the length of the seven episodes that has been underdescribed, and that you would like further filling out?
GOC
Greetings!
Really fun community night last night, I hadn't played in a long time so it was good to get back into it a bit. We should do it more often!
A question then: Is Kwan-Meh the Jar-Jar of Halo? Discuss.

Hugs, Mort.
I will use my question this week to address Colingwood's comment on the the time skipping with Soren
This sort of thing goes back to Game of Thrones with me. (remember that show, Abe?) To where, usually the people who were already down on the show pretty early on, or just like focusing on the negative (even when they have to invent it) kept going on about how fast people seem to get places on the show. Blaming it on the writers starting around season 3 and 4. Claiming it was not an issue before because George (the book writer) was more involved. Despite the fact that in Season 1, episode 1, We see the Lannisters in King's landing in one scene. Then their next scene of that same episode they're in Winterfel (a month long trek)
Look I didn't even have a problem with it then, I was just using the example from season 1 to point out people's hypocracy. And let me get this back on track, so it's Halo related and any show, really
When I watch something and I see someone from a certain storyline be somewhere in one scene and somewhere far away in the next I just…use my damn brain. I don't wonder how did they already get all the way over there already? I just assume the proper amount of time has passed. LIke in Thrones there were multiple things going on with different characters. If you want to jump to the conclusion that all the different storylines must be going at the same speed and must coincide with each other timeframe-wise. That's a you problem
BTW, this was more a pet-peeve of mine. Not so much aimed at you Collinwood. Your question just made me think of it. Oh and hello Panel. How-ya doin? Show good - Season 2 good. Carry on, my Waypoint sons
Hello Spartans,
Now that we have a really good grasp of Halo Infinite's MP gameplay and flow, along with all of its equipment, what is one map from Halo 1, 2, or 3 that you think would be perfect for an Infinite remake?
I'm thinking The Pit could allow all equipment to shine. The narrow corridors perfect for the the Drop Wall. Threat sensors can help with blind corners. Sliding down ramps helps with traversal speed.
Same question but this time one map from Reach, 4, & 5?
I took today off so I'll actually be able to watch from the beginning this time! Excited for Kwan talk lol
Sorry we forgot about questions again… I'll give these ones and any new ones their due next week
It worked out for the better because Parris & Staten touched on the theme of my question on the XCast.
Do we believe Kwan will return in Season 2?!
That's my question lol
Hello Halo followers,
there was some concern among the Halo chatteratti that the beginning of the third season of Halo Infinite, dropping in November, would get lost in the wake of other games dropping at that time- God Of War Ragnarok, Call of Duty Modern Warfare, and most importantly Starfield.
With Starfield postponed into 2023, does that give Halo Infinite that free air to launch a resurgence, especially with Forge coming into its stride?
GOC