Also, make sure to update your lists before the 1st of February. I'll be counting everything up to that day.
It Takes Two
Psychonauts 2
Hitman 3
Age of Empires IV
Forza Horizon 5
Lost Judgment
Guardians of the Galaxy
Resident Evil Village
Halo Infinite
Death's Door
Ongoing Games
Fallout 76
Microsoft Flight Simulator
No Mans Sky
Forza Horizon 5
Far Cry 6
Age of Empires IV
The Ascent
Outriders
The Riftbreaker
Psychonauts 2
Unpacking
Townscaper
Halo Infinite
Ongoing Game 1: MS Flight Simulator
Ongoing Game 2: State of Decay 2
Ongoing Game 3: Fallout 76
halo infinite
Lost Judgment
Forza Horizon 5
Scarlet Nexus
MLB the show
Halo Infinite - 343 has finally made a Halo game that fires on all cylinders! I was so hyped for this the moment it was announced and despite that awful campaign demo in 2020, the delay gave us the polish we deserved from this game. I have about 50 hours in the game split evenly across campaign and multiplayer, and the open world Halo ring was pretty cool, even if the zones felt very repetitive. And I'm never touching vehicles again, i have the Grappleshot! This is also the first game I've cried in during a major story development.

Forza Horizon 5 - I like cars, ok? I'm not a huge automobile nut, but Forza has taught me more and more about cars as I've grown up, and it'll always be one of my favorite series for that. FH5 doesn't beat FH2 for me (that game is perfect and that is the hill I will die on), but it is a worthy successor to the underwhelming FH4.

Hitman 3 - I finally have a chance to replay the Hitman collection on one platform. My progress is split between Hitman 1 on PC and Hitman 2 and 3 on Xbox. I've enjoyed the Hitman games a lot since I first played them and now I really want the stealth genre to reappear. Ubisoft, take notes!

Metroid Dread - I love Metroid Prime, and I've never played a 2D Metroid game prior to Dread. My friend loaned me his copy for a weekend, and that was literally the most I've played my Switch in years. I gave his copy back after beating the game, and then bought my own copy just to beat it again. Here's hoping we get Metroid Prime 4 before I have to repay my student loans.

MLB The Show 21 - Objectively speaking, The Show is about as good as Madden or 2K, but this was the first baseball game I'd ever played on console, and I greatly enjoyed playing as my Red Sox homies and working through the Career mode. That being said, I probably won't pick up this year's installment.

Psychonauts 2 - I tried the first game on Game Pass, but the platforming and level design felt so dated to me that I just had to put it down until the 2nd game came out. I played the sequel and was immediately hooked. This game was just so brilliant in everything from story to gameplay to music and art design, and Jack Black's character was awesome. Great game, would definitely recommend.

Back 4 Blood - This game was the devil game this year. There is always one game that releases every year that you hate so much but just have to keep playing, and Back 4 Blood took that crown. The enemy variety is unmatched, the Director system made each run different (much to my friends' chagrin), and the weapons were responsive and tight. That being said, the voice recording was sus and we made sure to only talk through secure channels while playing. The game also had a steep difficulty curve midway through the second act. I'm not a wuss (I've beaten Dark Souls and Halo 3's Cortana mission), but that curve was uncalled for imo.
Honorable Mentions (don't count these): Fallout 4 - felt great to replay this gem. Skyrim - mods, need I say more? Tales of Arise - I've only played the demo but am waiting to get this when it is on sale. I have a rule of no anime games on the Xbox but the gameplay was so engaging I just have to get it.
Ongoing Titles:
Destiny 2 - Season of the Splicer and Season of the Lost have given me amazing times in Destiny 2, and have reinvigorated my love for the franchise. I did way too many Overrides in Season of the Splicer to get the Triumph Seal, but it was worth it. The 30th Anniversary Pack also added a lot of cool weapons, the most infuriating pinnacle activity in the Grasp of Avarice dungeon, and the wily escapades of Xur and the cosmic equine. Triumphant neigh of conquest, indeed.
Sea of Thieves - Affectionately known as Thea of Sieves by my comrades and I, this game provided many hours of enjoyment during some temporary COVID-related lockdowns. I've enjoyed searching the seas for treasure and hunting Chris Hansen, Skel of Skels in the meantime.
Fortnite - Boba Fett go brrrrrrr
Waking up and seeing new lists makes me happy!
I always come in to check them out. I extra appreciate those who add a little description on why they liked the games.
Game of the Year
Halo Infinite
Hitman 3
Psychonauts 2
Forza Horizon 5
Before Your Eyes
Wildermyth
The Artful Escape
Unpacking
Resident Evil 8
Metroid Dread
Ongoing titles
Fallout 76
Microsoft Flight Simulator
Sea of Thieves
Games I wish I played but didn't make time to play before posting this list
Life is Strange True Colors
Inscryption
Returnal
The Forgotten City
Lost Judgment
Games that some other people really enjoyed but I did not
Ratchet and Clank Rift Apart
Far Cry 6
Games I wanted to shout out on a list somewhere
Outriders
Chicory
@DeoGame, thanks for reaching out and playing through It Takes Two and Sea of Thieves POTC with me. I spend a lot of time on the internet and it's nice to make a friend. And thanks for introducing me to the Discord.
And special thanks go to @Shpeshal_Nick @Sikamikanico and @Knottian for creating a really great community here that has brought me a lot of joy over the last year. I've been following Xboxera for a few years now but this last year has been something really special. @SuikerBrood, thanks for doing this! and my bud @mort - we finally got our 7!!
No worries, thanks for being a friend!
More unpacking love, you two have heart!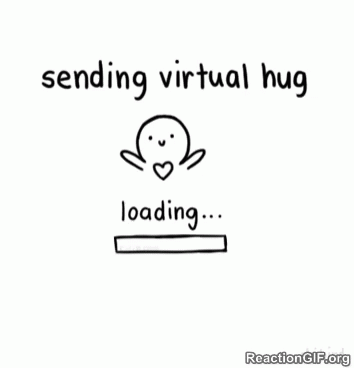 Yeah its super fabby!
We did! Good lists btw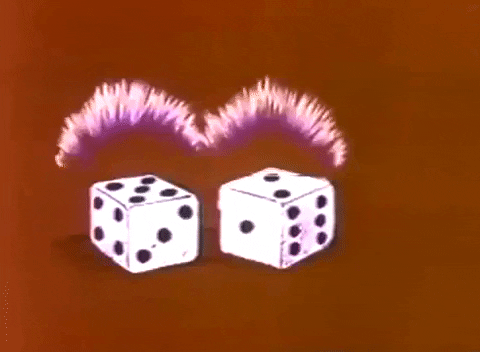 Moar lists = moar happy me. I think we're getting closer to the amount of votes we had last year.
1.Halo Infinite This just clicked for me. I felt like I was playing Halo for the first time again. The gunplay, exploration, even the story had me hooked.
2.Guardians Of The Galaxy Man I didn't expect this to be this good. The story is amazing and I highly recommend this game to everyone.
3.Death's Door Indie game of the year for me. It's so good to play, difficult but fair and fun! Such an amazing game!
4.Forza Horizon How do they keep making this game better than the last one? Loved this game, it's fun and addictive. I've done the just one more race for hours!
Hades I'm a indie game lover so I have this on my switch already but I loved it on my Xbox too. It's almost a perfect game. Everything about it seems refined and polished. The gameplay, story, and control are amazing!
Seeing Sea of Thieves on lists are reminding me of how good the water is. About 70% of the time I boot the game up just to sail. Watching the waves roll while sailing can be such a relaxing experience if you're not being griefed. If Rare wanted to make a boat sim im all for it, and im someone whose nervous of the ocean lol.
Seriously though, the community is as wonderful as it is because of people like you
Totally, no ones believes me, but I would play SoT just for this, as I find it just so relaxing, its really good for my GaD… Until of course I see sails then just panic and can't play any more. I am like a broken record, but given the benefit such a game would give my mental health I would pay MS a tenner a month for a private server for just me and the girls to sail about in.
Also Updated @SuikerBrood to add "The Wild At Heart"!
Hmm. This is tough trying to remember what I played last year. I think I would go with:
Halo Infinite
Psychonauts 2
Forza Horizon 5
Lost Words: Beyond the Page
The Artful Escape
Hades
Unpacking
Raji: An Ancient Epic
The Ascent
Guardians of the Galaxy
I may well edit this after more thought.
I recommend MSFS for this!
Yeah I've tried it for that, especially to show my daughter where I grew up, but the "faff" keeps it from the forefront of my mind.