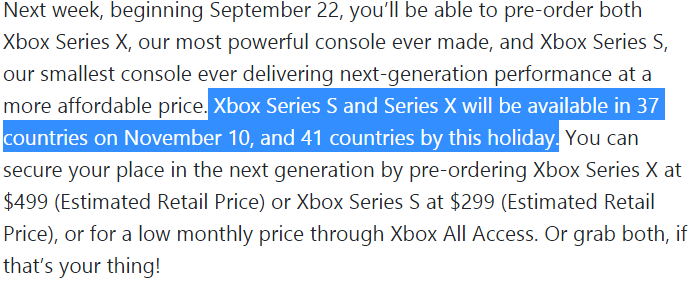 That's great news and a worldwide launch in 37 countries on November 10 alone is impressive from Xbox.
Xbox One got delayed in 8 European countries before launch because of Kinect localization and released in only 13 countries in November 2013 (while PS4 was already avalaible in 48 countries as of December).
Then it released waaaaay later in 28 other countries on September 2014 (and it was still way less than the competition).
Such a mess.
I'm glad MS isn't doing the same mistake. And the Series S may have good chances of doing well in some of these markets (though that's still a long way).