lol not to offend, but this is console warrior rhetoric
Most people who play on Xbox won't know about or watch showcases
I agree. Also, with all this talk about 'bad management', I thought I would do some basic research to see what the studios under Xbox Games Studios (Matt Booty) have been up to. All of the below is from 2018 onward as that was when Microsoft finally decided to take the Xbox brand serious.
343 Industries: Released Halo Infinite in 2021 and continues to support Halo Infinite and The Master Chief Collection
The Coalition: Released Gears 5 in 2019 and Hivebusters in 2020. Also collaborated with Splash Damage on Gear Tactics (2020) and The Matrix Unreal 5 demo (2021). Rumored to be working on two projects.
Rare: Released Sea of Thieves in 2018 and has continued support the game, including releasing a story expansion titled A Pirate's Life in 2021.
Obsidian: Released Pillars of Eternity II in 2018 + console ports in 2020. Released The Outer Worlds in 2019 + two expansions in 2020 & 2021. They also released and continue to support the Grounded Early Access in 2020. Of course, they are also working on Avowed, Outer Worlds 2 and other projects.
Playground Games: Released Forza Horizon 4 in 2018 + 2 expansions. Also, released Forza Horizon 5 in 2021. Currently working on Fable and upcoming Forza Horizon 5 expansions.
Ninja Theory: Released 3 VR titles from 2018 to 2019, including Star Wars: Vader Immortal. Released Bleeding Edge in 2020. Also, optimized Hellblade: Senua's Sacrifice for X|S in 2021. Currently working on two projects.
Double Fine: Released Rad in 2019 for Bandai Namco. Released Psychonauts 2 in 2021.
InXile: Released The Bard's Tale IV in 2018, Wasteland Remastered in 2020 and Wasteland 3 in 2020. Rumored to be working on their biggest IP yet.
Compulsion Games: Released We Happy Few in 2018. They more than doubled their staff and are apparently working on a more ambitious project.
Undead Labs: Released State of Decay in 2018 and continued to update the game until recently. Currently working on State of Decay 3
The Initiative: Currently working, along with Crystal Dynamics on their first project - Perfect Dark
Turn 10: Continued to support Forza Motorsport 7. Is currently working on Forza Motorsport 8, as well as upgrading the ForzaTech engine for upcoming Forza and Fable titles.
So I have to ask, what would the 'bad management' types have these studios do differently here. Every studio is busy, and contrary to popular belief, have been releasing titles as recently as last year.
The reality is this, Microsoft did jack all to support the Xbox brand for most of the Xbox One generation. It wasn't until 2018 when Phil was finally able to convince Satya Nadella to open the checkbook. I'm not going to blame Phil Spencer and the current Xbox team for past failures, particularly those of the higher ups at Microsoft.
Also, with regards to the Starfield/Redfall delays, I'm fairly confident that without the Xbox acquisition, Zenimax would have happily forced out both unfinished titles to meet shareholder demands.
Great post, Compulsion also released dlc in 2019 and inxile released 2 dlcs last year.
John Johanas had retweeted the the Xbox/Beth showcase.
Possible announcement of his next game?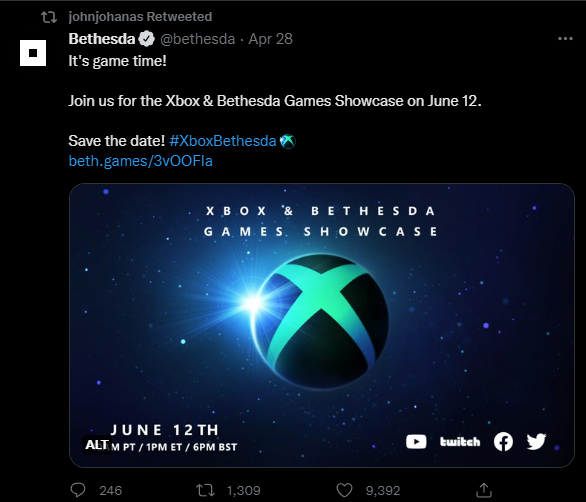 I wouldn't bet on it. I mean it's a big announcement from the company he works for.
I'm trying to stay positive on his next game, since we learned that it isn't TEW3. And the complete opposite of a horror game.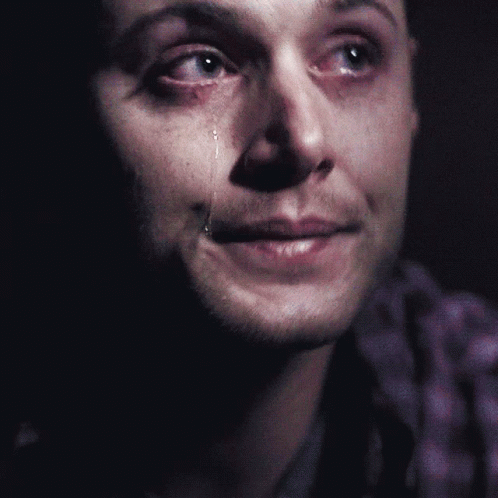 Intertesing. If I recalled correctly, there had been tons of rumors (project omen, project typhoon, Horizon 5…)for the xbox showcase since mid May last year. But this time, most insiders seem to be quite silent.
This is really surprising. Just like it's been a long time since Jeff or Jez leaked about some new codename for one of the XBOX projects.
There is still a bit of time, they will find a way to spoil everything the day before.
The leaky cracks inside MS got patched up
With the bad news out of the way, and with that having simmered down once their show starts they can really knock it out of the park by showing people exactly what they are waiting for. What it means that Xbox has been acquiring so many studios. Many of these games might still require a long wait, but that wait will be made easier if we see what we can look forward to.
I think now more than ever it's very important they have some real tangible material. The thing is we have no real idea when to expect Avowed, Fable, Contraband, nothing official yet. So we can only guess Avowed is for holiday 2023 and that increases the chances of seeing it significantly, but if for some reason it's a 2024 release…we probably can forget about it. Not too long now and we'll find out.
Everyone sensible, obviously not including those who troll or can only throw around hyperbole shit will understand the reasons for these long waiting times, but seeing some stuff in action is gonna go a long way. I don't believe that's unreasonable to want and hope for, if they can deliver it, great.
Yeah we don't even know what Avowed, Contraband, PD will look like. That's definitely an issue MS ought to do something to improve.
I'm tired today of hearing people say Fallout 76 is a bad game when to me it's still better than Fallout 3-4 and closer to New Vegas. This is the best Open World Fallout.
You mean best open world as in that the world itself is the most interesting? The map itself? Been reading that quite a bit for the past few years. But quest and story wise though?
I will always find it unfortunate that they didn't make this a solely SP experience, that way we would have had proper VATS. Fallout ever since 3 is not Fallout if it doesn't have real VATS. I love that system so freaking much.
But its not is it. Because starfield and redfall will be more harder now to hype than it would have been if they were coming out. Maybe in TGA in December we can hype up sarfield again when its closer. I don't think MS has ever gone a whole year without putting out a AAA 1st party game on Xbox since its inception in 2001. Unless Forza 8 somehow makes it. Ports and remasters don't count.
Played 76 at launch. Awful awful game. Not even updates would save it for me. I don't care who tells me its "good" now. I have 0 interest in it. Cybperpunk was a disappointment but was a still a world I was interested in going back to. I have 0 interest in ever going back to that world. The only Fallout game i'd be mildly curious about is a New Vegas Remake. 76 deserved to be canned.
Bethesda is one of the few that have a short span from advertisement to release, anything else is just industry standard. Was it hard for Sony to hype their releases?
I think MS are now aiming for that Nintendo style quality seal of approval. Every project hitting highs and winning awards.
Wish I could be as optimistic. Halo Infinite has me spooked that nothing is safe and anything could turn to

The game that won a ton of GOTY awards?