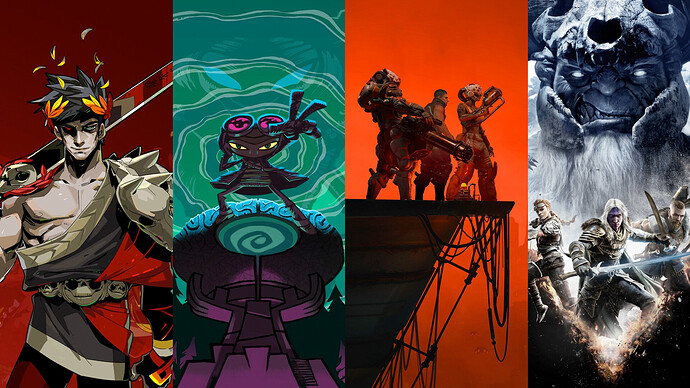 Games I'm looking forward too in the next 6 months.
Most excited for: (release date order)

Sea of Thieves: A Pirates Life
Scarlet Nexus
Psychonauts 2
12 minutes
Riders Republic
Tales of Arise Lost Judgment
Far Cry 6
Battlefield 2042
Forza Horizon 5
Halo Infinite
Elden Ring

Excited for:

Dungeons and Dragons: dark alliance
The Ascent
Flight Simulator
Back 4 Blood
Sable
Hades
Aragami 2
Dying light 2
Deaths door
Warhammer 40k: Darktide (if its still coming this year)
Super monkey ball banana mania
It's not going to be humanly possible to keep up.
Write your lists below!

edit: Tunic would be on the list, but it doesn't sound like it is out soon, play the demo it is excellent!