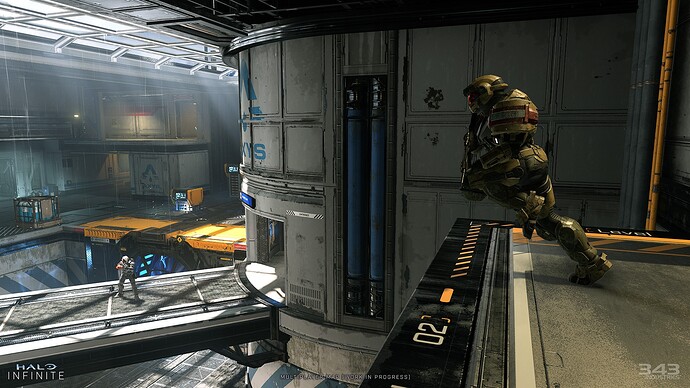 I was thinking about that earlier and I wanted to have your POV, Halo fans.
For the first time, Halo Infinite multiplayer will be Free to play on Xbox and PC at launch later this year. So it will certainly be the biggest launch ever for a Halo game and that's the safest bet you can make.
It is exciting for the Halo community because we're assured to have a massive playerbase day one and probably for a long time, if new content is dropping every month or so. But there is still 2 things that makes me think about the repercussions of that decision :
It means that there will be two kind of people playing MP : people who bought the game/suscribed to GP AND F2P players. How will people react to that ingame ? Will the community embrace the new population (newbies mostly) ? Will it be a point of contention for years to come ? Or maybe it will be accepted and people will just don't care, as they could now convience all their old friends to comeback to the game. I think everyone will just embrace it, but it will be interesting to watch nonetheless.

Gamepass subs will only grow the amount of people suscribing to play the game (the campaign). I don't have the numbers, but I'm sure, like all MP games, there is 2x, 3x, 4x more people that only play multiplayer in the Halo games. And with the game going F2P, this ratio will explode. So that will be the first time a community will grow outside of the Xbox ecosystem while playing Xbox games, as in they're not paying Live or GP or even bought the game, especially PC gamers. That's also an interesting scenario to watch. Will MP be only available on the Xbox app or also on Steam ? Will it be used to grow the number of users of the Xbox storefront on PC ?
I know the Halo community (from forums/Reddit) is not kind with the games and some seemed to hold a grudge against 343i, but with the massive influx of new players, folks will be drowned under the flood of positivity. And I think it could bring a breath of fresh air to have so much people excited.
Idk, maybe I extrapolate or think too much. Maybe it won't matter in the end, but I just wanted to discuss about that, as it's not really discussed much I think. I mean F2P Halo MP !! That's still crazy to me that they managed to do that for a Halo game.
So yeah, what do you think will happen, guys ?